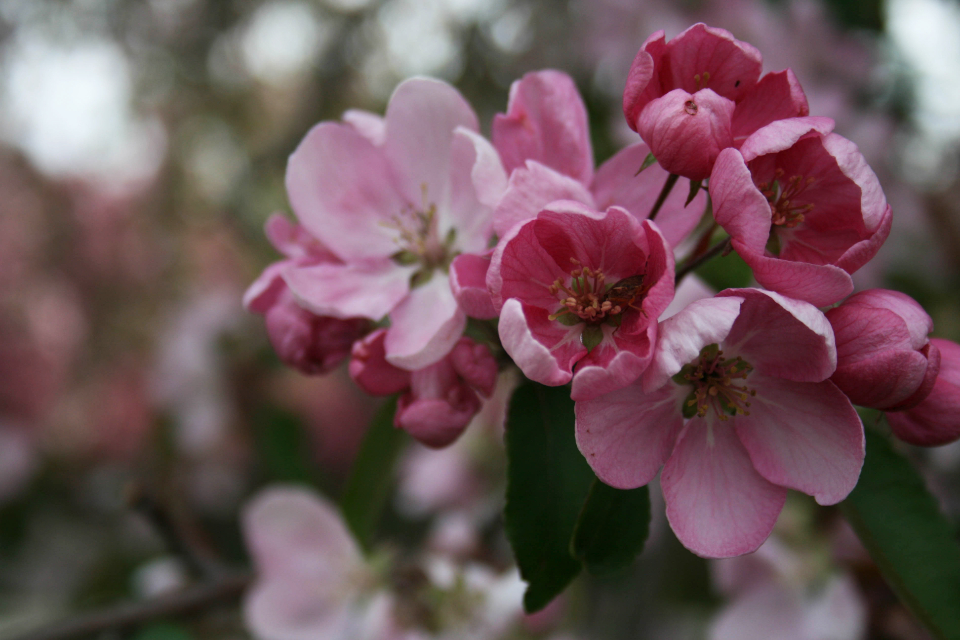 You are a high school student. In the first weeks of the school year, you try to do everything right. You do everything you are told, including your homework. After classes in lacrosse and work in the supermarket, you return home around 8 pm. Then you are supposed to eat, do homework, and go to bed so that in the morning you wake up and do the same again.
The first week of the first year, you stubbornly follow this plan. Homework includes reading a number of pages in history, solving problems in mathematics, and work in English, political science, chemistry, biology, etc. The workload is growing, and you are not particularly quick in reading and doing any such tasks. In fact, it takes you more time than most people to absorb information and work out the problem. But in that first week you were determined to deal with everything. If everyone does this, then you need to do the same.
You quickly discover that doing all the homework assigned to you means not sleeping most of the night. You can not leave lacrosse – after all, you created a team. And you have to work to earn money for your family. You simply don't know what to do with your homework. You decide to cope with it and implement a no homework policy.
The Plan
Your plan is simple. You have to listen as carefully as possible to the information in the classroom, but you do not have to carry the books home and do not have to do any homework. If the homework is aimed at strengthening the material from class, then you have nothing to worry about, since you accurately learned everything during the school day. Once you come to this decision, you are incredibly relieved. You just need to bring this homework policy to teachers.
The next day, one by one, you introduce the teachers to your plan. All conversations are similar to each other: firstly, you say "hello" and again introduce yourself. Then you explain that in the past two weeks you have been trying to do all the homework. (Also, you can hint that perhaps teachers should discuss with each other the amount of homework assigned to students.) You inform them that you have to do your homework until almost 4 am. Unfortunately, you can not stand it. And then you present your no homework policy.
Some of the teachers laugh, but in the end everyone in their own way makes you understand that if you really want to, then you can act in a similar way, but this will affect your annual assessment. You are ready to live with this. From now on, you do not do homework. You are attentive and try to learn all the material in the class. In the end, perhaps, because you honestly and in advance told about your plan, the teachers do not punish you. In other words, your homework policy does not affect your final assessments. Whatever way you look at the situation, it is an inspiring success.
You may share this policy with your friends and see how they react to it. Matt is an excellent student, but it seems that it is not easy for him. He works hard, but he is still worried on the eve of the tests and exams, and is worried about his assessments. You may tell to your friend that you stick to a no homework policy and it is a great method.
See The Whole Picture
You are not against the rules by themselves, you just like to see the whole picture. It is impossible to stay awake until four in the morning. Something has to be sacrificed. The meaning of this story is not that an impudent schoolboy avoids homework and comes out a winner, although on the surface what happened is exactly what it looks like.
Homework is considered useful, and we are far from raising a campaign against it. However, here is an idea on how to do something that would work better for most students. There is no harm in talking with the school administration. There is no danger in the attempt. The purpose of school is to study. Realizing this, you will stop worrying about grades. Focus on what inspires you, so you can get an A+ in disciplines you like. A mistake will be to assume that teachers or anyone else automatically know what is best for you. If you can better achieve a common goal with your own approach, is it worth the effort?
By the way, opportunities like these are even easier to find and implement in the workplace. Do you prefer to work in a dimly lit room? Do you perform better after a nap after lunch? Would you like to work on a side project that you are interested in? Is it possible to look at your business differently? The rules here exist to help us: create a culture, increase productivity, and promote success.
We are not computers that need programming. Each of us is an individual. The fact that someone has power does not mean that he or she knows better. If you communicate with your bosses and colleagues with due respect and your goals do not differ from the general path, there is always the possibility of individual adjustment and flexibility. On the other hand, those who have power should not insist on observing people's rules solely for the sake of the protocol. The solution is to always listen attentively to your own needs and to the needs of others.
Trust Your Instincts
You need to trust your instincts, know what you want, and believe in your ability to achieve this. Rules and customs are important for schools, business, and society as a whole, but one should never blindly follow them. All students know the situation where a teacher asks you to hand in your assignment, but you don't have one. He or she starts to ask you why you haven't done your homework, and you just can't explain that you don't have time to cope with everything.
Of course, you may say that a tornado has taken your paper out of your lunchbox, or your dog has eaten it, but you know the truth, and so does your teacher. That's why we believe that the policy that was introduced in this article can minimize the stress not only to you, but to your teacher as well. However, this method doesn't mean that you shouldn't be prepared for the next lesson at all. Keep in mind that it is important to engage in the lesson, as it will reduce the time that you will spend on your homework.
Even some of the best students have difficulties with their homework sometimes. WriteMyEssayOnline.com can reduce your stress to a minimum. If doing your homework is difficult for you, feel free to place your order on our site with your requirements and the deadline. Our writers possess the required skills and knowledge to write any type of paper. With our help, you can get high grades. If you can't do your writing assignments, contact us any time you want – we work 24/7.
Be realistic about your writing skills, and get our help to deal with your writing problems. Many students recommend our site as the best writing service.