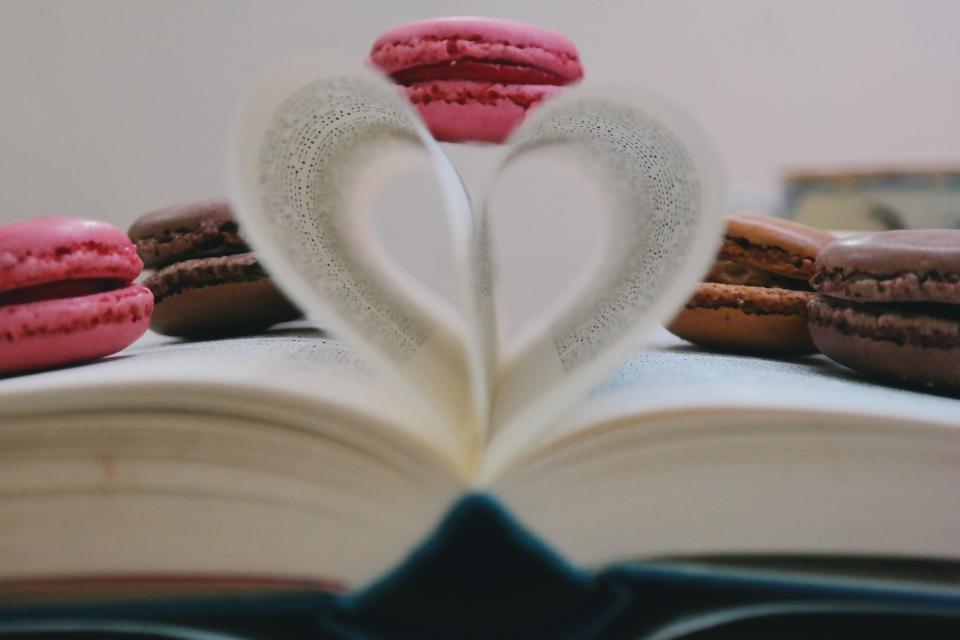 Writing book reviews is a useful skill for more than just good grades in college or in school. For example, you can actually earn money for your reviews if they are published somewhere. You need to know the structure of this kind of writing and the general principals for making a captivating text. Today, we will start with book review questions to answer. It is an essential part of writing a brilliant review, as you need to know what to pay attention to while reading. We have divided our book review questionnaire into several parts according to the aspects they reveal.
What Is a Questionnaire for a Book Review?
A questionnaire for a book review could include questions about the title, author, main characters, central themes, and plot and inquiries related to the reader's overall opinion of it (e.g., Was it enjoyable? Would you recommend it?). The type and number of questions used depend on the specific goals of the project or event in which the book review is being conducted.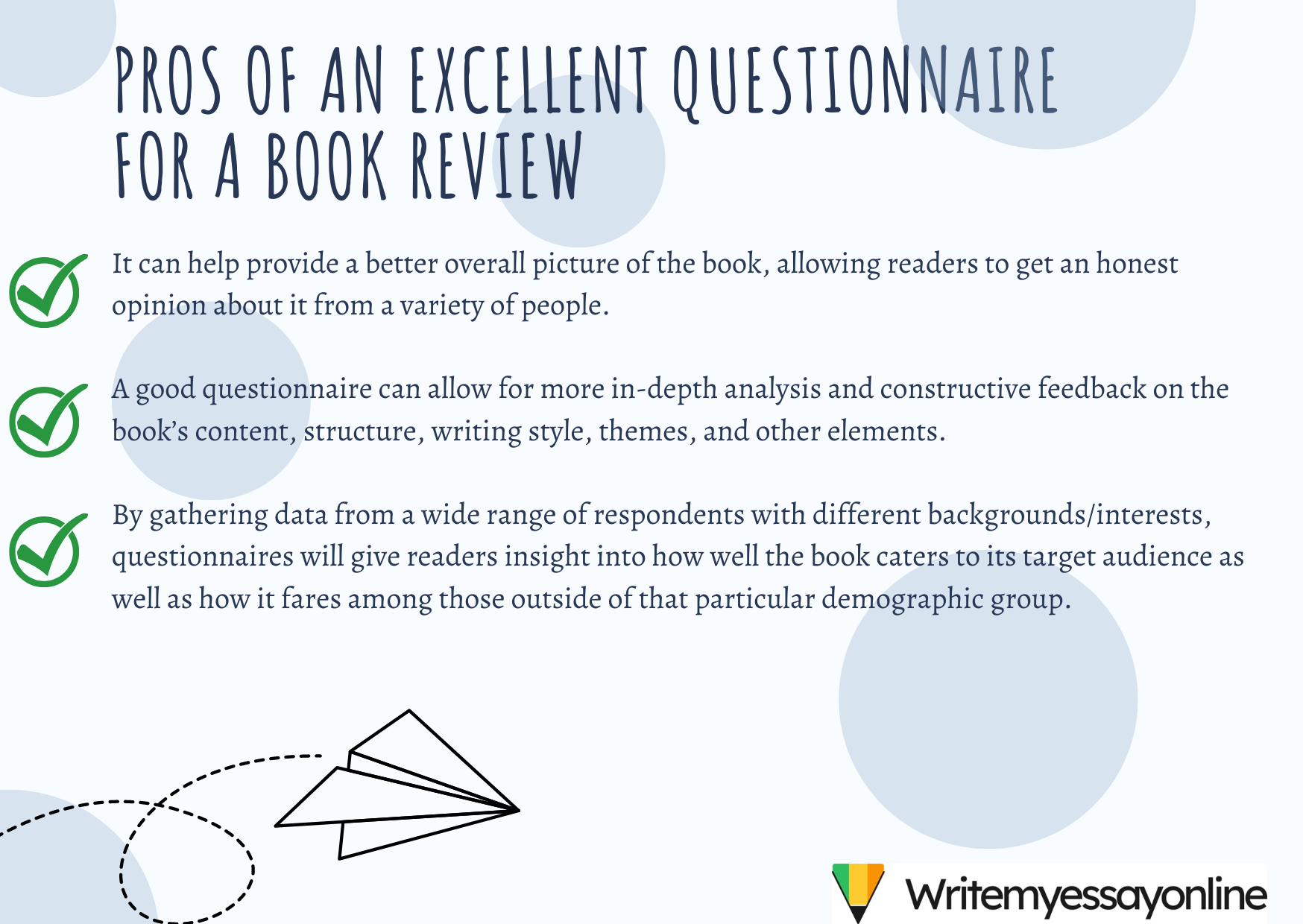 Why Is It Imperative to Start Your Book Review with a Questionnaire?
A question can be an excellent tool for introducing a book review because it sets the stage for the reader to think through their feelings and impressions about the work of literature. A good questionnaire should not only provide questions that invite readers to reflect on what they've read but ones that also prompt them to explain why they feel a certain way or come to particular conclusions.
By asking thoughtful questions in your book reviews, you invite people into your literary interpretation world – your analysis is based on carefully considered evidence and experience. Thought-provoking questions can help focus the content of your review and aid in creating an exciting introduction that will draw readers in from the get-go! You may consider asking experts to write essay online if you are coping with unbearable academic issues.
Characters
Can you compare any of the characters from this book to other characters from other works (by the same author, or different authors)? Why have you drawn an analogy between these characters?
How have the author's beliefs or prejudices affected his or her descriptions of the characters?
Do you consider all character actions to be logical? Did the author make an effort to explain each character's psychology?
Do you suppose that the prototype for certain characters is the author or his or her acquaintances?
Tips: Remember that these book review questions to answer require additional preparation. You need to explore the writer's biography and briefly get acquainted with some of his other works.
Writing Style
What is special about the writing style of the author? Can you compare it with styles of other authors from his or her epoch?
What rhetorical moves does he or she tend to use? What literary devices have you noticed in this text? Do you think they are relevant to the book's genre?
What is the tone of the book (humorous, satirical, ironical, etc.)? Does it fit the audience?
Is the author's language simple or complex? Is it easy to read this book?
Logic
Is this text consistent? If not, what makes you think so? What irregularities have you found?
What do you think is the purpose of this book (to entertain, to inform etc.)?
What is the structure of the book? Do you think that every part of this book is obligatory for understanding the whole picture?
Was the author accurate with some data? Pay attention to names, dates, terms, etc.
Tips: use this book review questionnaire as a template. Of course, you are encouraged to add answers to your own questions in your book review.
Your Impressions
Have you changed your views on certain problems after you read this book?
What were your expectations about the text? Have they been met?
What surprised you the most in this book (an event, a character, etc.)?
Was there something that you couldn't understand? Do you think the author affects this reaction on purpose?
Need More Help? – Ask Our Writers
Our book review questionnaire should help you to meet your targets with your review. Use it while reading and you will not have to reread a text many times over. Also, let your opinion be heard with proper book review format. However, if you still have some problems with this task, for example, with a book review format visit our online resource WriteMyEssayOnline.com.
We offer help with any type of assignment. We are ready to provide expert assistance for your "write my dissertation" and "write my essay" typical issues. Our qualified writers can cope with assignments of different levels of complexity. Choose a writer you like and ask him or her for help via live chat. If your deadline is coming, you have the ability to order 24-hour essay writing. But why should you put it off any longer? Visit our page right now! You can order essay online 24/7!