Maternity is one of the most responsible parts of a woman's life, yet not every woman maintains this role. It does not matter what occupation a woman chooses; she makes the right choice. It is spoken in many essays on teen pregnancy that in any case, when a young woman decides to become pregnant and have a baby, it is a prominent choice she makes in her life. Indeed, the woman's will should not be forced by social dogmas as in some cultures where parents marry their kids before legal age.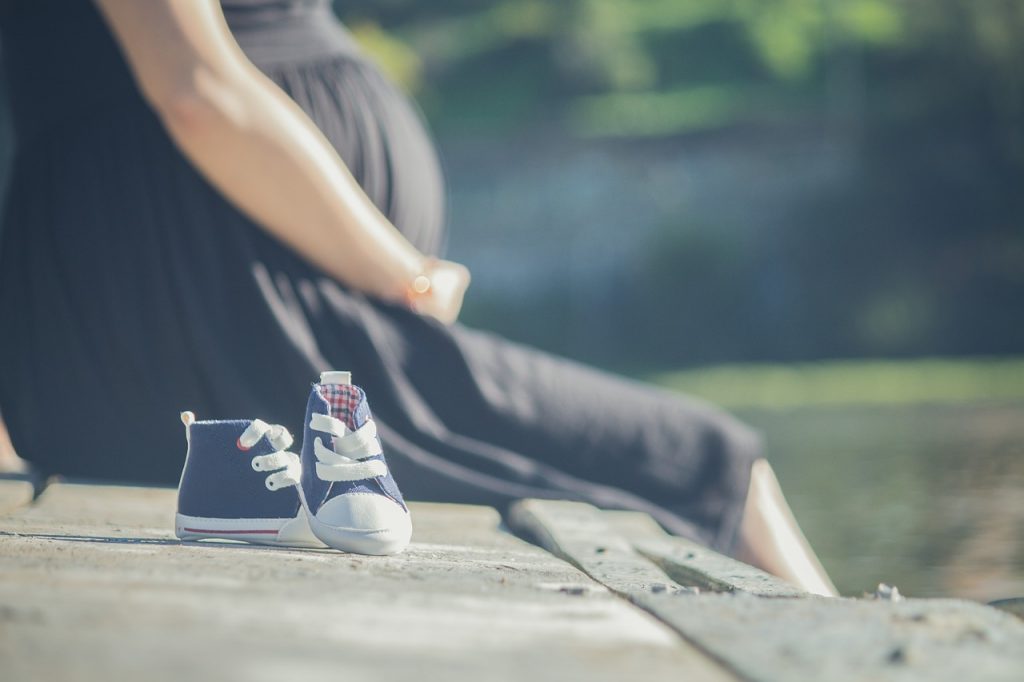 Photo by Bgmphotografia from Pixabay
In the following sample, the author reveals these issues with clarity as it should be in all essays on teenage pregnancy. A young mother and baby's overall well-being depends on many factors: whether they stay alone or with the baby's father, availability of financial support from the government, the mother's mental health, and more. If a woman is mentally ready to give birth and understands all aspects (education, work) in which she could face issues, she probably would be happy as a mother despite the young age. Moreover, any gaps of social realization could be filled easily later on.
When students want to find out about one of the most interesting sociology topics, they can learn from a teenage pregnancy essay example made by the WriteMyEssayOnline author. If you are interested in a better understanding of the subject, welcome to our service! Our cooperation is confidential and secure, so you can freely write your requirements in the order form. Choose an expert for your project and wait for the sample to be ready. Here you can find out more about the benefits of doing assignment with us. So, don't stay behind and place your request now!
Motherhood Releases the Burden of Stigma Caused by Teenage Pregnancy

The lack of constraints in sexual behavior in the teenage population of Western and higher income countries has led to increased incidences of teenage pregnancies. While many Eastern cultures confine sexual activities inside conjugal boundaries, the West has kept it open. The resulting premature pregnancies cause shame in the new pregnant individuals due to exposure of their illicit activities. The feeling of stigma is emboldened by the fact that the usual academic route of teens is disturbed, and the guardianship of the babies from unmarried teens is uncertain.
In spite of that, nature has many ways to keep homeostasis in society. Research has found that the joy of being a mother increases self-esteem in teenage girls (Seamark and Lings; Chohan and Langa)⁠. The feeling of being responsible to one's child gives them a sense of worth. The inherent duty to look over their children and the resulting motherhood gained through their offspring releases the burden of stigma in teenage mothers.

Motherhood is a spiritual responsibility. Across human cultures and across the animal kingdom, motherhood is expressed as unconditional protection and care of offspring (Ross)⁠. The very vulnerability of the young attracts love and support from their parents in the form of provisions of food, protection from predators, and companionship. In human culture, compared to other animals, the young are helpless for a longer duration of their lifetime. The need for constant cuddling, food, clothing, hygiene maintenance, and prevention of accidents while playing are undeniable. Due to the anatomical structure of the mothers and the usual outdoor responsibilities of the fathers, mothers devote a longer duration of their lifetime to taking care of their children. The upbringing of the children, across different cultures, is thought of as a female responsibility. While this is slowly changing in the West, and both male and female parents are being made responsible to spend equal times for the care of their children, the female's role is still highly respected.

It is believed that the mothers are the best and automatic guardians of newborns. This orthodox view of society has helped teenage mothers to gain recognition of their own. In spite of their young ages, the teen mothers are understood as and given the sole authority to look after their young. This changes the status of the teenager from an irresponsible and immature kid to a legal caretaker of their infants. Moreover, motherhood also spurs natural motives in the mother to provide the best care for their children so that the children can enjoy fulfilling and independent lives in their future. The automatic thoughts that burst in the minds of teenage mothers keep them focused and busy in successful or unsuccessful attempts to create a congenial environment and time for their offspring. This sense of business and evolutionary responsibility keeps mothers from the boredom and worthlessness that was prevalent with pregnant mothers before the birth of the child.

Thus, motherhood gives a sense of individuality to teenage mothers. From scientific and psychological points of view, it is expected that females (and males) engage their teenage and early adulthood in academic learning, vocational training, and social participation. This helps them to be more capable parents in the future and lead their own lives to a fruitful future. But human society is dynamic, and different types of behaviors can always be seen and are expected. Early age motherhood in the form of child marriages could be socially acceptable in Eastern culture but is cruel to the teenage female, where she has no role in the decision-making process and is forced to take the responsibility⁠. On the contrary, teenage pregnancy in the West has no legal consequences against the teenager. But the psychological ramifications can render them helpless. The motherhood gained after the pregnancy period can help them gain motivations to move forward in their lives.

References

Chohan, Zarina, and Malose Langa. "Teenage Mothers Talk about Their Experience of Teenage Motherhood." Agenda, vol. 25, no. 3, Informa UK Limited, Sept. 2011, pp. 87–95, doi:10.1080/10130950.2011.610993.
McDougal, Lotus, et al. "Beyond the Statistic: Exploring the Process of Early Marriage Decision-Making Using Qualitative Findings from Ethiopia and India." BMC Women's Health, vol. 18, no. 1, BioMed Central Ltd., Aug. 2018, p. 144, doi:10.1186/s12905-018-0631-z.
Pardun, Carol J., et al. "Linking Exposure to Outcomes: Early Adolescents' Consumption of Sexual Content in Six Media." Mass Communication and Society, vol. 8, no. 2, Informa UK Limited, May 2005, pp. 75–91, doi:10.1207/s15327825mcs0802_1.
Ross, E. "Motherhood." Encyclopedia.com, https://www.encyclopedia.com/social-sciences-and-law/sociology-and-social-reform/sociology-general-terms-and-concepts/motherhood. Accessed 6 Apr. 2021.
Seamark, Clare J., and Pamela Lings. "Positive Experiences of Teenage Motherhood: A Qualitative Study." British Journal of General Practice, vol. 54, no. 508, 2004.
Whitebeck, Les B., et al. "The Influence of Parental Support, Depressed Affect, and Peers on the Sexual Behaviors of Adolescent Girls." Journal of Family Issues, vol. 14, no. 2, SAGE Periodicals Press, June 1993, pp. 261–78, doi:10.1177/019251393014002006.