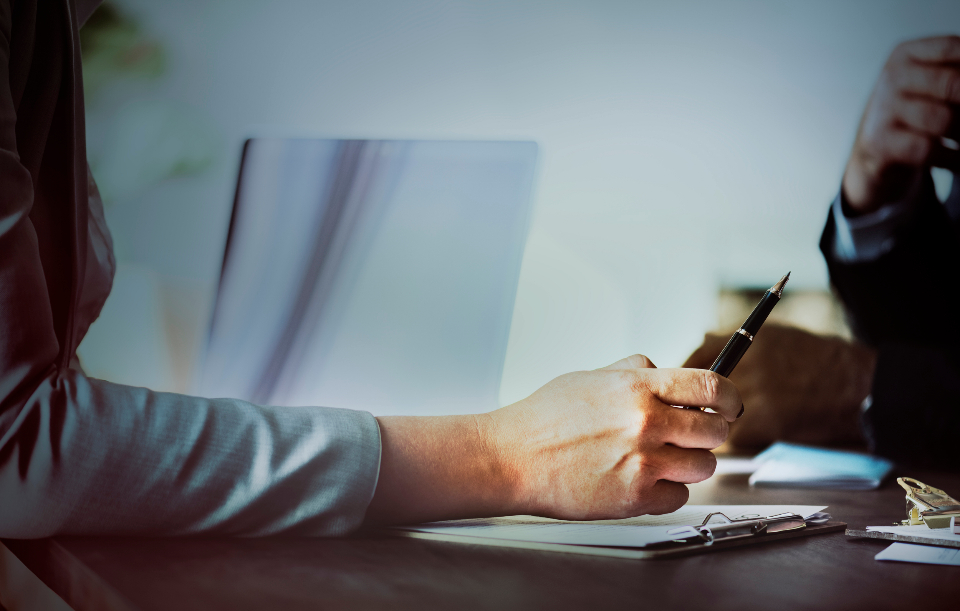 A lot of business activities are conducted via ordinary letters or e-mails, compiled for the purpose of finding business partners, or offering goods or services. Business letters resolve organizational, commercial, procurement, legal, and many other issues. The style of a business letter usually has laconic, rigorous, clear and simple language, and often uses professional terminology. Business letters can be sent by mail and email. Each type of delivery has unique peculiarities, but the overall structure and tone doesn't change.
Guidelines: How to Write a Business Letter
If you want to make your business correspondence more impressive, here are guidelines for creating good business letters and emails.
1. Write a heading.
The heading consists of your address and the date when you have written the letter. Email address and telephone numbers are not required, but acceptable. Also write the letter's date.
2. Check your email.
Make sure that your email address does not look strange (sweetemma@gmail.com or superman1982@inbox.com are bad examples for conducting business letters). It is better to choose an address that would include your last name.
3. Write the recipient's address.
This is applicable only for paper business letters. After the heading, six lines below, write the recipient address:
– Addressee's courtesy title and full name
– Addressee's business title
– Business name
– Street address
– City, state, and zip code
4. Write a salutation.
Always start your letter with a friendly but restrained greeting. If you forget to say hello, the reader will notice that something is missing. If you lack a proper greeting or use one that is informal the recipient will regard it as rudeness and a lack of respect. Also try to find the name of the recipient – your letter will be read more attentively if you write to the exact person. Write the person's title and full name:
Dear Dr. Jones!
Good morning / Good afternoon Mr. Jack Sparrow!
In case you don't know the gender of the recipient, write only the full name:
Dear Jerry Larson!
In case you failed to find the recipient's name, write the person's title:
Dear Case Manager!
Leave one blank line after the salutation.
5. Write the letter subject.
For emails it is not recommended to leave the subject line empty, as such letters are more likely to be sent to the spam folder. In paper business letters this line is not necessary, but you can use it to make the reader immediately know what your letter is about.
6. Write the letter body.
Generally the body of your letter should consist of three paragraphs. The first paragraph should explain in a few sentences the reason why you are writing this letter. The second paragraph should describe the actual message, of course. The last paragraph will restate the reason you are writing for and state your plans for action or to request some type of action by the recipient. Try to express the essence briefly and clearly, especially if you are not yet confident on how a business letter should be written.
7. Write a closing.
It is enough to say "Sincerely yours," "Best regards," or "Thank you." After that, put the signature – a handwritten signature followed by your full name for a paper letter or typed full name for an email. Also for email it is important to indicate your contacts: phone and Skype. If it's about a job application, you can specify a profile in LinkedIn.
8. Check your letter.
Don't forget to proofread your letter before sending it. If the letter is very important, ask colleagues to take a look at your writing.
FAQ: How a Business Letter Should Be Written
Q: Can I send a business email without a subject?
A: Yes, but better to have a subject. The topic should be formulated in such a way that the person immediately understands what the letter is about, and who is writing to him. There is a theory that letters with long headlines are less likely to be opened. Studies show that the advantage of short headings is very small, so it can be ignored.
Q: How to write a business letter heading?
A: The heading goes in the top left-hand corner of the page. Use a block format:
111 Greenday Ave.
Cupertino, CA 95014
May 25, 2017
Q: What to do with copies?
A: If you put someone in a copy of the letter or add several people to the correspondence, the new participant must be represented. In the general correspondence, be careful not to accidentally click the "answer all" button if you want to write to a particular person. Similarly, do not forget to press "answer all" if this is a general correspondence.
Q: How long should the letter be?
A: Small. There is a consistent pattern: the shorter the letter, the faster it will be answered. In theory, in one letter there should be only one point – otherwise you will have to wait until the recipient finds the answers to all your questions.
Q: What about the attached files?
A: It is worth writing which documents are attached to the letter: you can accidentally forget one of the files yourself, or something will be lost at the next transfer. Also, it's better not to archive files and use simple and understandable formats: for example, .docx or .doc, .pdf, .jpeg, and so on. The file size should be reasonable – the less, the better. Ideally, not more than 2-5 megabytes.
Q: Well, what about smilies?
A: Better not use them. If your recipient himself uses emoticons, you can answer in the same. But don't overdo it.
Still Have Questions? Ask Professionals to Help You!
If you like this post, check out also How to Write a Business Proposal of High Quality. WriteMyEssayOnline.com writes letters of any kind with a good purpose: to help you more clearly understand how good business letter should be written and to increase your effectiveness. Our rates are not high, especially if compared to other writing companies. So if you are writing your first business letter and doubt about its correctness, the better decision will be to hire a professional writer that will show you how a good business letter should look.
Have you ever found yourself writing a business letter and struggling to use the right style and tone, and clearly organize your thoughts and ask the right answers? A letter's importance cannot be understated. A carefully crafted business letter can change your career for positive, and a poorly crafted one can spoil your reputation as a good professional. So if you are not skilled enough to write an effective business letter or are simply lacking time, our writing service is here to help. We guarantee you total confidentially and on-time delivery. If you doubt about using our service, request a free sample from our writers and make sure on your own that we provide only high-quality papers.
Our experienced writers will help you to cope with your business correspondence or any other paper. All of our experts are highly skilled and have experience with writing different kinds of papers. The only thing you need to do is fill in the order form on our page and attach your requirements. We use a secure payment system for our financial transactions: PayPal. Also, your personal information won't be disclosed to third parties. If you need someone to write essay online, just contact WriteMyEssayOnline.com and leave this work to our writers!