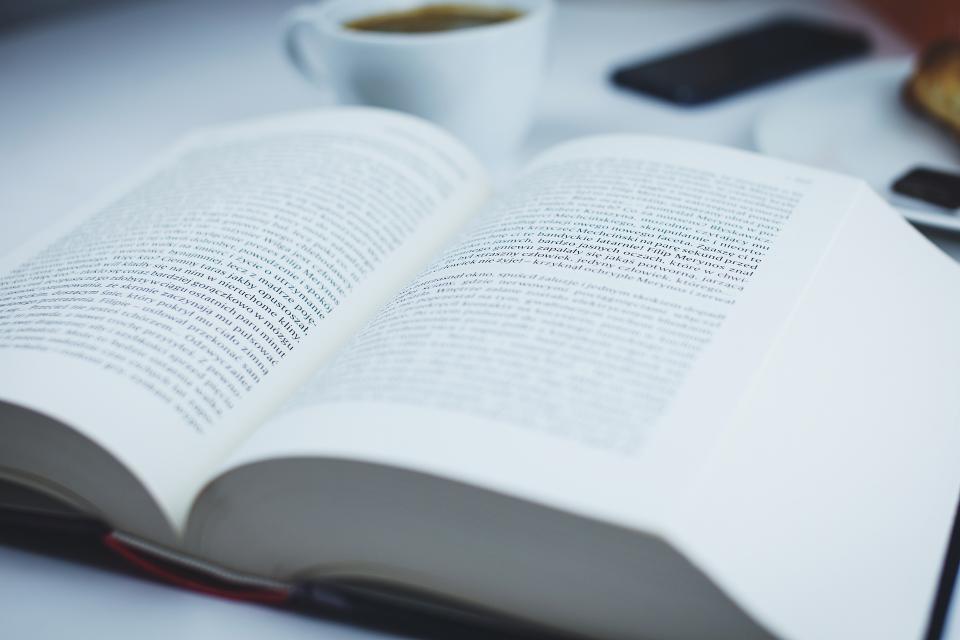 Undertaking a self concept essay is a delicate and risky venture. And before we dive into all possible subtleties of this process, let's first get to grips with the subject itself. "Who am I?" – this challenging and seemingly trite question is what our subconscious clings to over the course of our whole life, desperately urging us to interrogate our minds.
As individuals who are inquisitive by nature, we won't stop confronting our sophisticated selves with this stark inquiry. Self-awareness, self-consciousness, self-efficacy, self-discovery – this ultimate selection of "selves" underlies our understanding of who we are and forms our self concept.
What Is the Self Concept?
"An idea of the self that is constructed from the different beliefs an individual holds about themselves" – this definition provides a brief but accurate overview of what self concept is. The extravagant notion of the self concept has served as a highly favored subject for scientific investigations as well as concept essays. Given the intricacy of this subject and the space for thinking it provides people with, the matter of the self-concept is frequently chosen as the topic for essays. Writers strive to make their tiny contribution into the understanding of this phenomenon and take an insightful look at the problem with their works. But, as we stressed above, creating a worthy essay that features the self concept is quite a challenge.
Next, we will provide an extensive guide to developing a masterful self concept essay.
Steps to Write a Self Concept Essay
By following a pattern of effective and time-proven steps in your essay, you prevent your work randomness and inconsistency, which are signs of low-quality writing.
1. Topic
Choosing the topic for your essay is a paramount element of creating it. Determine what interests you the most about the self concept, what issues surrounding the topic appeal to you more intensely than other self concept essay topics. Once you make up your mind about your favorite subject relating to this concept, move on to conducting research.
2. Research
One of the most important steps in writing any academic work is making research. Even if you think your knowledge of your self concept essay topic is enough, don't shy away from getting to know even more about it. There's plenty of credible psychology and philosophy sources on the web that can give you the necessary scientific background, and even beyond it. Be sure to browse carefully and responsibly, and beware of numerous dubious websites displaying fake and misleading information.
3. Idea
Along with the topic of your essay, you need to settle on the central idea of your work. It's something you will center your entire essay around. Giving your essay one common idea helps avoid ambling unreasonably from one idea to another in your work.
4. Theme
The theme of your essay is very similar to the topic, but not quite the same. A theme is considered as an accompaniment to the topic, and its contextual setting unites the elements of the work. The theme provides the necessary ambience of the text and makes it coherent. So, decide on what mood, or theme, should prevail in your essay, and try to stick to it all the way through the writing process.
5. Outline
Creating an outline of your essay is an essential step in terms of convenience and saving time. This helps you structure the work, neatly arranging your thoughts and ideas in the logical order.
Suggestions for Your Self Concept Essay
In order to make your essay more appealing and informative, you should consider a number of critical tips and suggestions in addition to your own experience and writing habits.
Avoid junk in your essay. It's very easy to get distracted and gradually shift to redundancies in the writing. This happens when we delve too deeply into what we're elaborating on, or focus on the secondary of the subject.
Be consistent. Be sure to stick to the logical pattern of your text and eschew contradictions in it. Don't go against your own assertions and statements you provided earlier in the text.
Make references in the text. Refer to authoritative sources, such as famous scholars. This will add more credibility and value to your work and show that your research is not limited to your own thoughts and statements, which might be slightly biased, instead comprises unprejudiced assertions from other researchers.
Apply critical thinking. Try to demonstrate your ability to analyze facts and form judgments objectively, not only repeating the arguments and facts, but engaging with them in an academic manner. Make your evaluation of the data, facts, and research findings balanced and reasoned.
Structure your work. Following a logical structure in your essay helps present your argument in a cohesive and comprehensible way. Keeping the text structured also helps to stay focused in your essay, and not swerve from the main subject.
Self Concept Essay Topics
As we stressed above, developing the topic for your essay is a key step. Still, you might as well compromise your creativity and let the web provide you with a myriad of essay topics, whereby you can choose the one that fits best to your liking. Here, we have listed some of the trending suggestions for your self concept essay ideas.
Self concept through interpersonal communication.
Social psychology and self concept.
The steps of self concept.
The self concept of self esteem.
Historical development of self concept theory.
The importance of having a strong self concept.
The media and technology on self concept.
Defining the concept of self.
The Pygmalion effect, and self concept.
 Identity of self concept and the deaf.
Self Concept Essay Sample
The Idea of the Self Concept

Self concept is the cognition we have of ourselves based on our personal experiences, body image, and thoughts. Self concept is also referred to as the perception of our abilities and our image. This perception is based on the information we gather about our skills, traits, and abilities.

Normally, our self image begins to develop at six or seven months of age. The sense of identity expands as we start interacting with other people. So far, two basic theories have been developed that explain how interactions influence and shape our self concept.

The reflected appraisal theory stands for our perception of how others see or evaluate us. The theory argues that people develop their self-image according to what they believe people think of them. This process is viewed as crucial for the development of a personal self-esteem as well as self concept.

Another theory, the social comparison theory, explains how we evaluate our abilities by comparing ourselves to others. We compare ourselves to other people by looks, achievements, intelligence, and failures.

Scientists also single out the forces that impact self concept. They fall into two main categories: internal and external sources. Internal forces are represented by what we think of ourselves and of others, how we perceive everything in life. External forces include the environment where we spend most of our time, the influence of other people, what others think about us.

It is important to note that self concept constitutes an all-encompassing awareness people have of themselves in the past, present and how they see themselves in the future. It is the perception people have about their past or future selves that has a connection with that of their current selves. We usually tend to perceive our past selves in a less favorable way, while perceiving our future selves more favorably.
In a Nutshell
Given the newfound familiarity with how to write this type of essay, along with the concept essay example we provided, you can get started with making your mini-research on the topic of the self concept. Developing a worthy essay about self concept can be as easy as 1,2,3, providing that you make sure to follow our vital academic tips and recommendations!
P.S. Now you know that our reliable service is open for your call! Just ask, please, write my essay, and get support on any subject shortly! Just send us your order details and get bids from writers. Choose the best matching specialist who meets  your expectations!