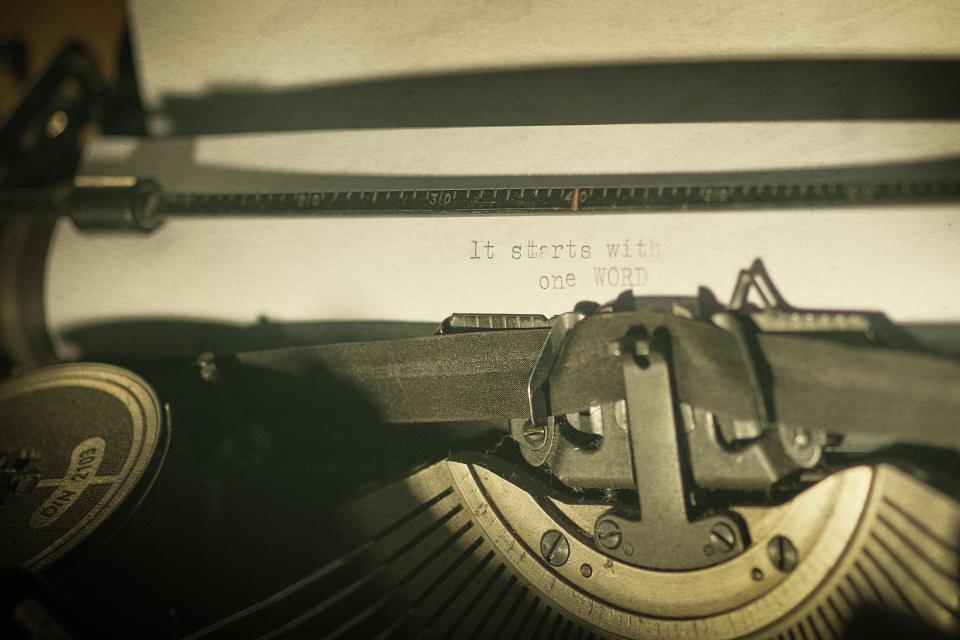 The moment you decide to study at the university or sign up for some course, get ready for writing an application letter. Remember that you have only one chance a year, so take it seriously! Have no idea how to manage this? Different educational institutions demand different types of letters. By all means, the main principals should be taken into consideration. We'll provide you with a holistic understanding of this type of text and try to answer the question, "How can an application letter be written?"
Q: What are application letters?
They are pieces of paper written in letter form that contain all your skills and experience. Furthermore, an application letter shows the admissions committee what kind of person you are. Do not confuse it with a cover letter. Your goal is to write a text that briefly introduces the reader to your life. You need to arouse the desire for them to want to meet you personally. The letter should answer these questions: why should we meet you? What is your purpose and motivation for this course? What are your achievements or first steps in this field? What kind of person are you? The last question sometimes is not directly answered. The way you build sentences and use word expressions can say a lot about you.
Q: What does an application letter consist of?
The tonality of your letter should be in tune with the course you are applying for. This means that for being a lawyer, you ought to write in a way that demonstrates the inviolability of your evidence, your calculating mind and your drive. Concerning art professions, you must show your creativeness and extraordinary approach to the subject.
How many sections do application letters have?
Your letter should have at least three parts.
The first part: "I explain the purpose and fascinate you."
The second part: "I am almighty." This concerns your experience, skills and qualifications. Mention your interests if they are somehow connected to your course. Remember that there are sets of qualities that can be useful in many courses. They may seem obvious, but again, find the way to present them.
Tips: If you think that lies will help you, you'd better not send your letter. Try to present your real goals (believe, you have them!) deliciously. You are not expected to be perfect, but who is?
The part where you say, "I am the one." This part is optional. Sometimes it's better not to write it when your style and the previous points reveal this point.
A really good "goodbye."
Q: How should an application letter end?
Sum up your advantages as a candidate. Don't repeat the same phrases. Try to find the alternative ones.
Induce feedback.
Sign off.
Your full name. Write it by hand if you are sending a letter and type it if it is an email.
Q: Do application forms need cover letters?
Yes. When we are talking about an application form (not a letter!) they need to be reinforced by having cover letters. In application form, you usually talk about yourself as a professional. There are no questions that allow the admissions to have a possibility to feel your soul. And you know that for the vast majority of courses and professions, your personal qualities are extremely valuable. For example, you can't be a fireman if you decide what to have for dinner for three hours. Our apologies if we just ruined your dream.
Q: Does an application letter have two addresses?
It may have. Mainly, it depends on your personal will. We recommend that you postpone letters to several addresses. But first, you need to clarify if it is possible this year (concerning the university). And when you have an urgent need to find a job, you should send as many letters as you can. If you are going to send one letter to two addresses, be sure that:
These positions/courses are extremely similar.
You change the names at the beginning (of course, if you are aware of them).
You don't miss if some university or job requires special additional paragraphs or tasks.
Q: What is application letter format?
Here are two of the most popular formats for letters – Block format and Modified format.
Block format
The whole text is flush with the left margin
Single-spaced
Double spacing used only between different paragraphs
Modified format
The whole text is flush with the left margin
Single-spaced
Date and closing are centered
Font
Times New Roman, 12pt if another is not required
Other font when you are totally sure it will be appreciated (maybe for some design courses)
Use a clearly readable one that is not too odd and spiffy
Q: Should an application letter be handwritten?
The answer seems to be obvious. You must type your application letter. The only case you need to write by hand is when you are asked to do so. Nowadays, we are rarely asked to use handwriting. Sometimes admissions may require a handwritten letter if they would like to conduct a psychological analysis. Maybe your application letter should be handwritten if you are applying for a personal assistant position. Be certain, as if you need to send a handwritten application letter, you'll be made aware of it. In all other cases, go for a typed application letter.
One More Kind of Help
That's okay if writing an application letter still seems to be dreadful to you. We are ready for such a turn of events. Therefore, you may receive additional help on the website that writes essays for you, WriteMyEssayOnline.com. Experienced and qualified writers will help you to achieve your goals. Read free samples on our blog, and articles like How to Write Successful Application Letters. Use the live chat to communicate with him or her to clarify all the details. Don't be afraid if you miss anything. You have the opportunity to add some data or materials after the first contact. So, we will see you soon at our resource! Service is available 24/7!