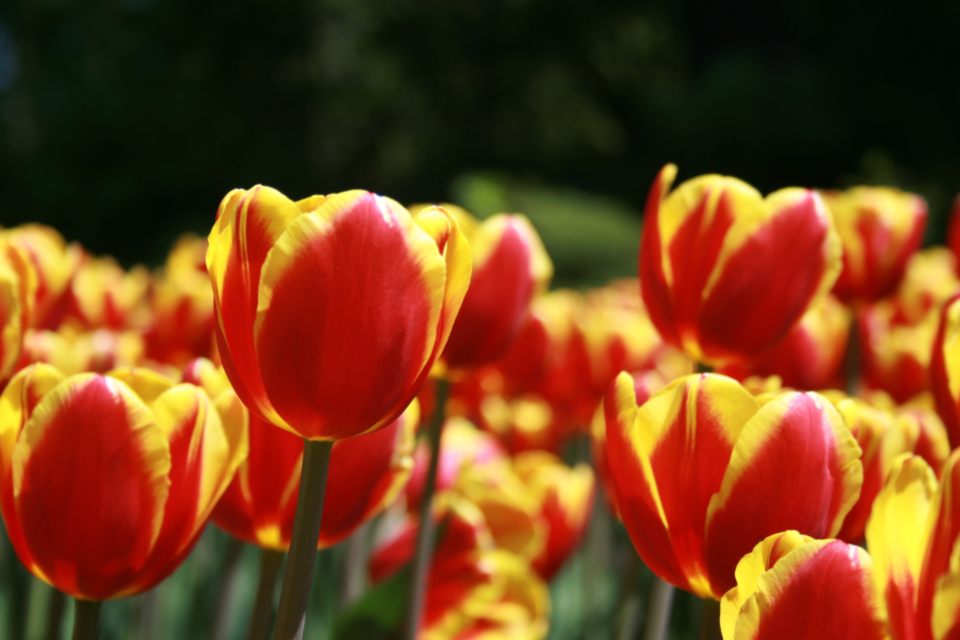 Why is it that Finnish youth spend less time in school, do less homework, but in the end achieve some of the best results in the world? The Organization for Economic Cooperation and Development (OECD) believes that "the most surprising thing in Finnish schools is that their students have fewer hours in the school curriculum than any other member state of the OECD."
Long Summer Holidays
While English and Welsh schoolchildren are toiling at school, Finnish children are already on holiday for the sixth week, because summer vacations in Finland last about 10-11 weeks. The difference in how the children spend the summer is quite large. At the same time, Saku Tuominen, the head of the HundrEd project, said that parents in Finland do not want to increase the time of their children's stay in school. And for the sake of completeness, let's add: Finnish children do not have to start going to school when they reach the age of seven.
Nevertheless, most children begin early. But when it comes to the PISA (International Program for the Assessment of Educational Achievement of Students), Finland is in 6th place in reading, and the UK occupies only 23rd. As for mathematics, Finland is 12th, and the UK occupies the 26th place.
So what's the problem? Why do Finnish schoolchildren finish the school year earlier, study less, and the result is better?
Respect for Teachers
Children have less homework, if compared with the UK, and a tutor in Finland is quite a rare thing. The key concept of the Finnish education system is trust. Parents believe that the school knows how to make the right decisions and ensure a decent level of education, and schools, in turn, trust teachers.Teaching here is considered a prestigious job, and teachers correspond to their high status.
This approach differs from the generally accepted one in England, where everything is built on checks, tests, goal setting, and public accountability. But before you conclude that such an easy approach should be used everywhere, look at how children in Singapore and South Korea study with the help of a technique called "hothousing," which means long hours of intensive memorization of huge volumes of information from an early age. There children cope with studying better then in schools of the UK, but the approach to education is built on long hours of intensive studying and constant pressure.
Planning for Many Years Ahead
This leads to the thought that systems of education don't form a new generation, but mark time and only reflect the modern society. At the same time, the Finnish school system is inseparable from the culture which it serves. It is a cohesive, fair, and effective society and it has a constant, reliable system of school education corresponding to it. It seems like other countries are stuck in the system of education which they inherited forever.
But it should be mentioned that the situation in Finland was not always so. Their education is built on the foundation of reforms which were started in 1970s and 1980s, which turned a common school system into one of the leading systems in the world. Russell Hobbie, a leader of the National Association of Senior Teachers (NAHT), sees stability in this foundation, and notes the main difference of schools in Finland from schools in other countries:
In Finland, there is a long-term approach to the policy in the field of education, and it means that plans remain in force for a long time giving them opportunity to work. At the same time, the reverse is true in England. Government carelessly refers to the policy of education because of the obsession with gymnasiums and academies neglecting the modern realities in the field of education.
England, Wales, Scotland, and Northern Ireland have already stepped through the average amount of study hours for a day according to the standards of OECD. And there are no signs that the amount will be reduced. Moreover, in England, additional money is going to be given to make the study day longer in secondary school, though British schoolchildren have 150 more hours than their Finnish peers have.
Homework Gives Results
Andreas Schleicher, Division Head of OECD, says that additional hours have direct relationships to better results. He says, "If to allocate at least one additional hour in a week to natural science, you can assure it influences the average indicators." Of course, it is all true. But will these steps be enough to reach such countries like Finland, because they, according to Schleicher's words, "provide better quality in education for fewer amount of hours"?
It touches one more problem of education. It is the problem of balance between quantity and quality. If hours are to be reduced and school holidays increased, how will it turn to working parents, and how will it influence the cost of care for a child? Even if we forget about all these problems with overabundance and short holidays, not everything is clear yet with homework.
Even if Finnish children don't need it, research shows that doing homework provides significant positive influence on success in school. Susan Hallam, a professor of the Institute of Education, is sure that there is conclusive evidence of the fact that homework really makes a child's achievement improve. Research of educational departments has shown that students who did homework for two or three hours a day had almost ten times better chances to pass exams than those who did not do homework at all.
Of course, Finnish education is good, but what other countries now have is homework stress. Studies show that many students regularly get higher amounts of homework than is recommended which may cause negative effects on health. This happens not only to high school students, but even to the children who attend kindergarten.
When a student is required to handle a workload that is out of sync with his or her development level, it can cause significant homework stress, not only for children, but for their parents as well. For first grade students, it is advisable to spend 10 minutes a night, while high school students may get 2 hours a night.
Extra homework may lead to stress, especially when parents are not sure whether they can help their children with assignments. Research shows that parents who don't have college degrees have more fights about homework than those who have them. And some parents simply tell their children not to do their homework in order to take away stress from their evenings.
If you receive a writing assignment that is difficult to do by yourself, you can leave it to professionals from WriteMyEssayOnline.com. We help students from all over the world, and you can contact us 24/7. Our writers work fast, so you will receive the completed paper even before the deadline. Also, if you don't like something in the paper your received from us, you can request free revisions. According to the testimonials on our site, our customers remain satisfied with our service. You can also leave your feedback after you have ordered a paper.
Don't look for a writing service anymore, as you have found the help you need! Get rid of stress by using our assistance.