Are you a student who hates homework? Find out from our detailed descriptions of types of students which type you are. Also, you should read the recommendations that we give to each type. Be quick to check your type and have fun!
Penny type: "I like school but hate homework"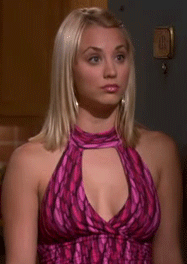 The "Penny type" students don't like homework primarily because they don't attend school for studying. Sounds weird, doesn't it? Schools were designed for studying. However, people of this type are very social and they go to school to meet their friends and participate in extracurricular classes. Typically such people like disciplines which are related to arts. Many of them dream to be artists, actors, musicians, or anything of this nature. Also, boys and girls of this kind attract students of the other gender. They fascinate others with their relaxed behavior and freedom. Unfortunately, the GPA of such students is not high. Sometimes, it is even lower than average.
Recommendations: In case you are a student who hates homework, you need to read and apply in practice this recommendation. If you don't study at all, you are at risk to be expelled from school. Hopefully, you are not heading toward such a result. We recommend that you take care of your scores. Put in effort to get at least average scores for all subjects. If you feel bored with all subjects, this means that you didn't give them a chance. Try to study literature, English, or social sciences more thoroughly. People who are close to arts usually like these disciplines. Ask someone who is good at those disciplines to do homework with you. That way, you'll kill two birds with one stone – you will do your homework and enjoy the social activity at the same time.
Leonard type: "I like homework but I hate school"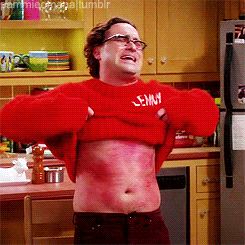 This type and the previous type are as cats and dogs. They are so different that sometimes you think they are living in parallel worlds. However, this statement is true until they leave school. In adult life, this type can easily be friends or even marry, like Penny and Leonard! Students of the "Leonard type" were born for education. They are usually particularly good at several subjects that are connected to each other, though they don't usually show their knowledge in class. They prefer to show their excellent skills while completing tests. The problem of such students which makes them feel awful lies in their poor communicative abilities. Such students are usually self-conscious and don't make friends at school.
Recommendations: Teenagers are often cruel and this won't ever change because of the specificities of human psychology. Therefore, you might be scared to death to act in the way that is not preferable in a certain social group. However, you should also know that each group has a leader which influences other people. If all the students from your class don't accept you, this doesn't mean that they all don't like you. Try to establish connection with someone who has similar interests as you.
Sheldon type: "I like school and I like homework"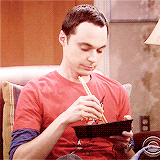 This is a very rare type. As a rule, there are only one or two such students in class. Of course, they are A-level students. "How do they differ from the previous type?" you might ask. They don't run from the audience. They act just the contrary – they look for an audience which can observe their genius. Such people don't usually have many friends, or even any at all, but unlike "Leonard type" people, they don't suffer from this. Typically, students of the "Sheldon type" have a very fragile ego. When they make mistakes, which happens very seldom, of course, they don't admit it. Or, they sink into a depression and feel miserable.
Recommendations: Don't repel other people. Since the very beginning of human existence, people have gathered in social groups and this is not just a coincidence. Many years ago it was very important for survival. Since that time, nothing has changed. 🙂 We still need to be part of some group to feel good ourselves. Now, you can think that you don't need anyone. However, you will be overcome with loneliness in a while and that can influence you very negatively. Even if you think that you are a very smart person, this doesn't mean that you won't gain benefits from other people. Feelings are also essential for people, and you will definitely understand this later.
Howard type: "I hate homework and I hate school"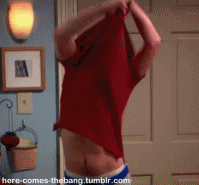 Students of the "Howard type" don't like to visit school. They usually have average or even higher than average scores, but they don't like doing homework. Primarily, it is a result of their parents' pressure. Some types of parents make their children study well. All parents dream that their children be successful, but some of them don't take into account that superfluous pressure can cause rebellion."Howard type" students don't like going to school and doing homework because they are pushed to do it.
Recommendations: If you are a student who hates homework, you can be classified as a "Howard type" student. As a rule, such students don't like school because they can't find a motivation why they should go there. Try to think objectively on whether you need education or not. We understand that you can feel indignant about studying, but imagine that you are thinking about education in general, not related to you. Do you think it is necessary for people to study? Hopefully, after answering this question you'll find motivation and going to school won't be a torture for you.
Rajesh type: "I don't care about school and I don't care about homework"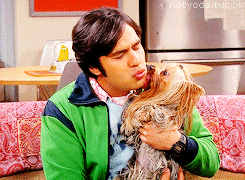 "Rajesh type" students don't care about school and homework because it is quite easy. They are usually kids of wealthy parents who don't have time to bring up their kids properly. The parents are too busy to explain to their children that education is important. Typically such students think that they don't need to study a lot because they will have means to live in any case. They are partly right, but not always. People of this type usually have friends at school who also feel indifferent to studying.
Recommendations: No matter whether you are a boy or a girl, wealthy or poor, lazy or active, studying is crucial in life. If you don't like certain subjects, you can study them less, or find a tutor, for example, at WriteMyEssayOnline.com. Focus on those disciplines that call to your interest.
Did you recognize yourself in one of the five types? If not, check out also 6 Types of Students: What Homework Means for Each. Write in the comments whether you are the "I like school but hate homework" type, the "I like homework but I hate school" type, or any other. We are interested in which students read our blog. Also, you should know that we are always ready to help you. Well-educated writers from our service are always waiting for your order! Do not hesitate to make the order when you need help. Our service is available 24/7!