What is a Thesis Paper?
A thesis paper is an academic form of writing of which the purpose is to identify an issue and establish what the author's stance is on a particular aspect of the issue. In the paper, compelling evidence of different forms must be used, such as statistics and quotes. We have prepared some guidelines that can help you to understand what does thesis paper mean and how to write it successfully.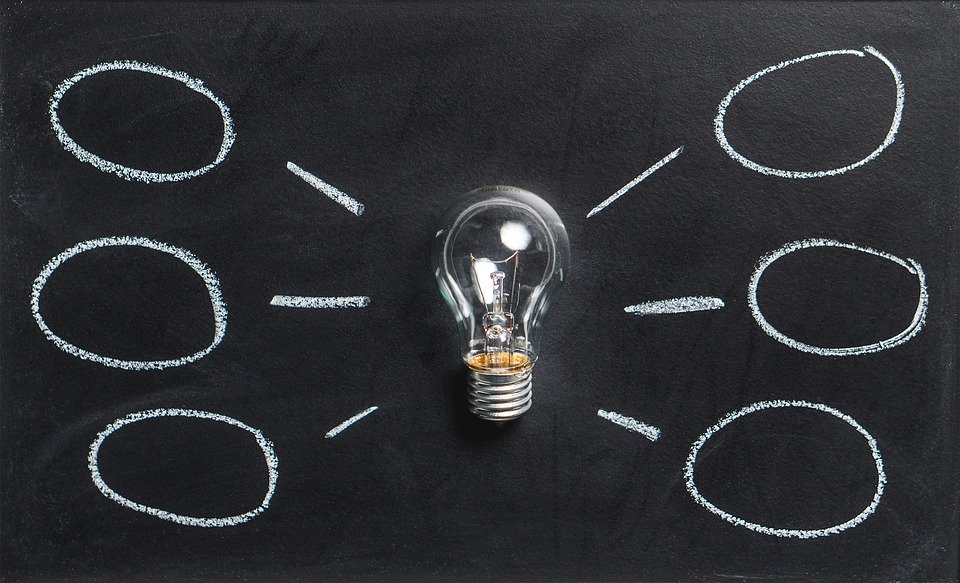 How to Write a Thesis Paper
Participation in conferences, as well as studying other authors' abstracts, or simply attending a pre-defense meeting or a general meeting of the department is useful – the more other people's examples are set before your eyes, the clearer the requirements and expectations become.
Any questions or ideas that you have as you write the text should be written to a separate file.
If the thesis topic is changing, keep the old versions in drafts. Save any remarks that you are given during the work, as well as answers to them. In addition to being just a convenient source of your own ideas, this will be very useful to you at the last stage – preparing additional materials.
There are cases when the applicant has to write the supervisor's review by himself/herself. You may have to write reviews of opponents, a dozen reviews on authors' abstracts from different universities from all over the country, acts of implementation, conclusions, and many other documents.
Typical errors and problems are the lack of scientific novelty.
This is a very big problem inherent in many works. People are not able to formulate what exactly is done new (and sometimes they do not think about it in the process of writing, because in the thesis paper, for example, it is rarely required). But the PhD thesis is about 10 college theses in complexity.
For each point of scientific novelty, we recommend a triad formulation:
A is proposed, which is different from the , which allows .
Typical errors and problems are the lack of comparisons with competitors.
In 9 dissertations out of 10, one could write the same question as an opponent's comment without even looking at the work. Let's say an inadequate analysis and comparison of the proposed method with respect to existing analogues is carried out.
The problem is both in the theoretical part of the comparison, and in the practical one. An interesting fact that there is a review of known methods. Their shortcomings also exist. As a result, the person describes the proposed method, draws beautiful flowcharts, and displays the screens of the program, but the question concerning whether your actions are better than method "X," which also solves this problem, cannot be answered.
Typical errors and problems are limitations of the proposed method.
It is always necessary to clearly formulate in what conditions the method is applicable and gives good results in comparison with analogues, and where it should be applied neatly or in combination with others or not applied at all.
Do not be afraid to say that the method cannot do something. It is necessary to fear unreasonable statements for wider applicability than in reality. Candidate work is always a search for your niche. On the one hand, the author must be able to avoid being impudent and asserting that he/she invented a perpetual motion machine, and yet, on the other hand, defend their modest gains to the death.
Typical mistakes and problems are inconsistency with the specialty.
It is one of the most terrible problems, because when these problems are detected automatically, it means the thesis is canceled. It is recommended to learn what thesis will be appropriate for the specialty, and to indicate which points of the work correspond to it.
Do not consider others to be idiots.
When you start your defense, in your subject matter and with a fair chance, you will understand more than most, if not all, of the members of the committee. It is so simply because it is a narrow niche that you have personally unearthed the last three years. And they can have completely different scientific interests.
But this does not mean at all that in a very short time they will not be able to evaluate what you did and find all the shortcomings in what you did or did not do. And here, respect for others will help greatly. A separate part of this rule is to not consider your opponents as idiots. Therefore, do not engage in plagiarism and copy-paste. People who do not know how to use the Internet are almost gone. Only those remain who are reluctant to catch you.
Also, do not consider others as enemies – almost no one has a specific intention to harm you, to make you fail or catch you. Simply they often play in another team – they need, for example, not that you defended your work, but that your defense does not harm the department (if the thesis turns out to be so bad or scandalous that the punishment of the committee will turn in their direction).
The most important thing is always to remember the main rule – only you can make your work great. There are many good people in life who are able and willing to help. But it is you who should do all the work.
Work on a thesis paper presupposes an independent performance of a qualifying theoretical or applied scientific work in which, based on the author's generalization and analysis of scientific and practical information, the author's research, the problems that are relevant for a particular area of knowledge, are solved. A thesis belongs to the category of teaching and research works which are performed by the student on the materials collected during the period of study and in the process of scientific research.
The thesis must confirm the author's ability to independently conduct scientific research using theoretical knowledge and practical skills, to identify and formulate professional problems, and to know the methods and techniques for their solution. The content of the work can be the results of theoretical studies, the development of new methods and methodological approaches to solving scientific problems, and solving problems of an applied nature.
A common question is asked about thesis papers:"How does a thesis paper look like?" The thesis differs from the final coursework with a thorough theoretical study of the problem, and from the research paper, it differs with the scientific direction of the study.
A Criteria of Evaluation The Thesis Paper
Level of theoretical research and study of the problem;
Quality and conformity of the research methodology to the problem posed;
Completeness, and systemic and multivariate approaches to the solution of the problem in question;
The effectiveness of the solution of a specific scientific and (or) practically applied problem that is relevant to a particular branch of science.
A thesis is an author's creative work and there cannot be categorical or methodological instructions for its implementation. There are general recommendations based on the practice of doing this kind of research.
If you like this post, check out also How to Get Skills for Writing a Thesis Paper for College. If the subject of your thesis is too difficult for you and if you are looking for where to buy thesis paper, then WriteMyEssayOnline.com is what you need. You can contact a writer at any stage of work and ask questions you have about the order.
Formulate and place your order on our site and we will help you as soon as possible!