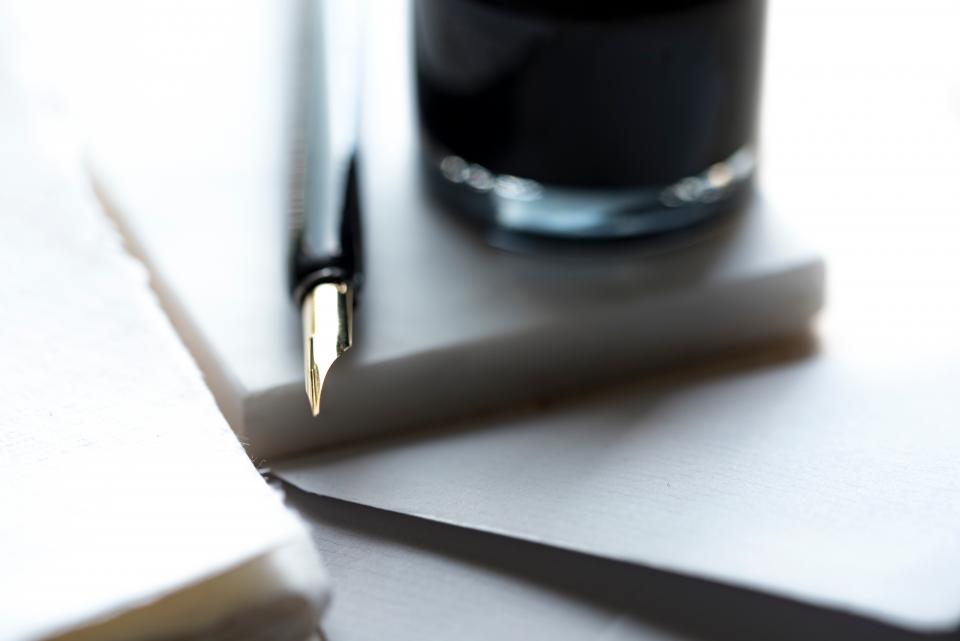 Q: What are term papers?
Term papers are works that are assigned by your instructor for the summarizing of some academic term. Its target is to check your knowledge and skills for some determined period of time. Usually, writing term papers is time-consuming work and it has much in common with writing research papers. You are to show your ability to analyze, organize and synthesize information.
Q: Is a term paper and research paper the same?
They can be quite similar but they have one radical difference. A research paper is a type of task that requires you to look for the information and then analyze and synthesize it. A term paper requires almost the same kind of work. In fact, term papers are assigned as a final point of the determined period of time (quarter or semester). Now and again, term papers will not involve researching. Your teacher may give you another type of work to try your knowledge.
Q: How long should a term paper be?
It is mostly designated by your instructor. A lot of factors must be taken into consideration: topic, access to the data about its studies, the subject that you write about, the term paper type (it's not always research), the year of your studying, etc. But on average, the amount of pages varies from 6-7 to 10-12.
Q: How to do a term paper outline?
Before doing an outline:
Find the information you are intending to use. You may choose interesting events, terms, experts' views, or results of some experiments. Also, you can add different diagrams, statistics and graphics if needed.
After that:
Define the main statement you are eager to develop.
Write the questions that will assist you to expand your idea.
Divide broad questions into smaller ones.
Organize your points.
Then you'll have to find the answers to those questions step by step.
Q: How to do a term paper introduction?
We do not recommend that you start from this point. While doing term papers, your vision of the whole picture may change. Maybe you'll come across some new data or just decide to develop one claim and exclude another one. So at the beginning, you can't imagine how the outcome may surprise you.
Mention general ideas of your term, the concepts and theories, and people who devoted years to this problem. You need to name the problems without revealing them. If you have some notions that have many interpretations, give the definition to avoid confusion. Create a captivating first sentence to set the tone for the rest of the text.
Q: How to format a term paper?
Usually, your instructor will give you format settings, especially for meaningful work such as term papers. However, sometimes instructors can only say what format you should use.
There are plenty of formats that you may need to use. For example, APA, MLA, Chicago or Turabian. In this article, we'll give you the main settings only of one of the most popular – APA format. They are as follows:
Font – 12-pt., Times New Roman or Courier. For figures, use a sans serif font.
Alignment of text – flush left (with an uneven right margin).
Paragraph indentation – five to seven spaces.
Spacing – double-spaced.
End of sentence – one space after each period.
Page numbers – the upper right margin of every page.
Title – the title of the paper, the author's name, and the institutional affiliation go here. The page header must be flush with the left margin and the page number flush with the right at the top of the page.
Section headings – put in the center of the page, using upper and lower case.
Second level headings – flush left and italicized, using upper and lower case.
Tables & illustrations – use them after the whole text. Each table should be on a separate page with the heading "Table 1" (diagram etc.). Type it flush left at once below the page number.
Double-space and type the table title flush left as well.
Q: Can term papers have pictures?
Let's clarify what sort of picture you are intending to use. Of course, if we are talking about some images that are designed to make your term papers more colorful and funny, then no, you should not use them. And what about the illustrative material that stresses the written part by making it easier to grasp? You ought to fill the paper with graphics if it is statistics or a comparison of some phenomenon, or maybe diagrams. You also can add real photos in case you are writing empirical research. For, example, when you do an experiment, you are to give proofs for the process, not only the description of the result. Take into consideration that the complexity and the informational saturation of your pictures should depend on the way you defend your work. It's reasonable to facilitate the graphics if you are going to present your work in class so you can be sure that your term paper is easily accessible for all.
Q: Should college term papers be double spaced?
It depends on the type of format you need to use. As we already told you, there are several formats that are the most popular. As a rule, the entire paper should be double-spaced, including the heading and bibliography. And still, it is obligatory to approve all format settings with your instructor.
Q: How will the term paper be evaluated?
We are going to give criteria for an A-level paper, as we are confident that you deserve the best grades. Pay attention to these points:
Carefulness of the research: all data is up to date, there is a demonstration of several points of view, and a deep analysis of the problem and novelty of your work.
Illustrative material: there is resource authority, the ability to navigate in complex circuits and their appropriate use, actual data, and neither too scarce nor too enormous an amount of illustrations.
Delivery organization: this is the speed of speech, tone of voice, diction, articulation, and the ability to answer questions and awareness of the topic.
Speech: the quantity of the mistakes (grammar, orthographic, etc.), the style of writing, and logical transitions.
How Else Can We Support You?
You now have the answer to the question, "What are term papers?" If you still have problematic issues and need to write essay for you, we will offer it for you. Visit our online resource – WriteMyEssayOnline.com. Choose the writer you like the most and ask him or her for help. You may talk to writers via live chat. It is much easier than waiting for an e-mail. We offer a free plagiarism checker for you to use so you can be confident that our service provides original papers written from scratch, personally for you. Go on our website right now, read free samples on our blog, and choose an excellent writer for yourself. Be certain that help is already on the way!