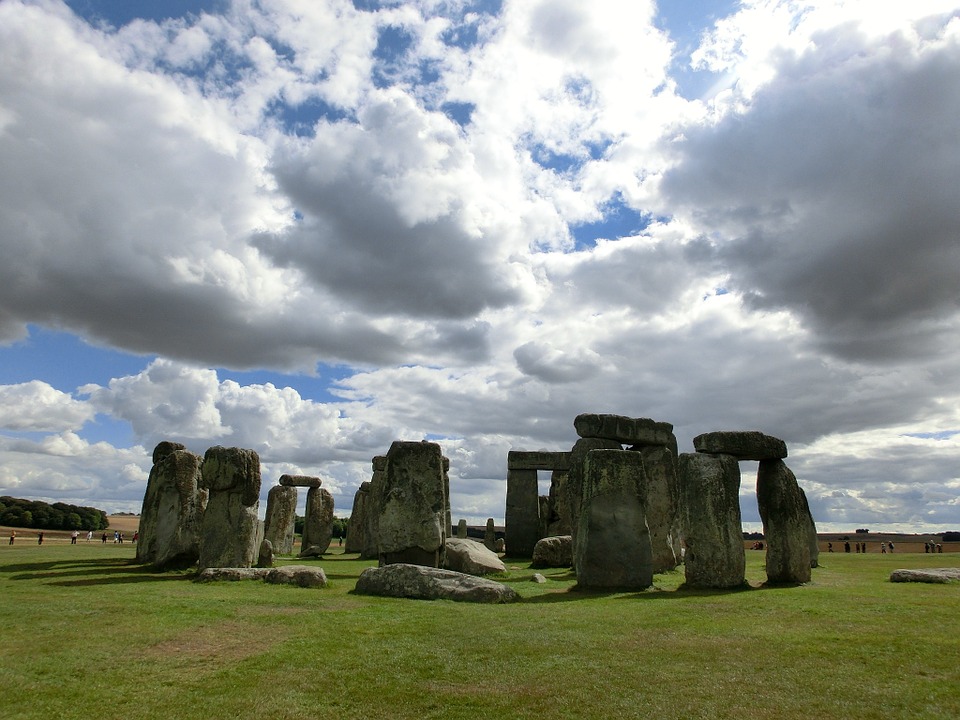 Stonehenge is one of the most significant prehistoric monuments in the world. It was built during the transition from Neolithic period to Bronze Age in Wiltshire, Britain and in 1986 it was designated a World Heritage Site. Stonehenge was built gradually and archaeologists classify its parts into six different periods.


The early stage is comprised of an external circle with a 100 ft diameter. The circle is formed by thirty large, upright stones, known as sarsens, connected with continuous lintels (Hawkes, 1953, p. 46). Within this peristyle, a later addition included an inner structure of ten sarsens, in a horseshoe shape completed by five individual trilithons. The bluestones used were brought from Presell Hills and the sarsens from Marlborough Downs. The floor plan of Stonehenge indicated a large axis-avenue in a northeast-southeast orientation which ends in the center of the monument, directly to the sanctuary.

In terms of construction, Stonehenge hides several architectural specificities. The ground where it is build is slightly sloping, but the lintels connecting the sarsens seem perfectly horizontal. Furthermore, the stones have interlocking joints. Stonehenge was built by a culture that left no trace, written records, models or drawings. During the period of its construction, it was not usual for people to build such monuments.

There are several theories regarding the purpose of its construction such as being a coronation place for Danish royalty, a pagan temple, and an astronomical clock for lunar and solar eclipses (Bahn, 1998, p. 87). The contemporary theory supports that Stonehenge aligned with the movement of the sun and it was placed on the solstice and the equinox points.

However, the only evidence that exists is that after the first phase of construction it was used as a cemetery. Since there is no primary source originating from the civilization who Stonehenge on the methods of construction, its purpose, and its use it will remain a mystery and it will create great interest in the archaeological circles.

References

Bahn, P. (1998). The Cambridge Illustrated History of Prehistoric Art. Cambridge: Cambridge University Press.
Hawkes, C., Hawkes, J. (1953). Prehistoric Britain. Massachusetts: Harvard University Press.
Kostof, S. (1985). A History of Architecture: Settings and Rituals. Oxford: Oxford University Press.
This travelling essay sample is presented only for viewing. It can help you to deal with your own writing easier. No matter what topic you should write on, WriteMyEssayOnline.com can help you with any paper.