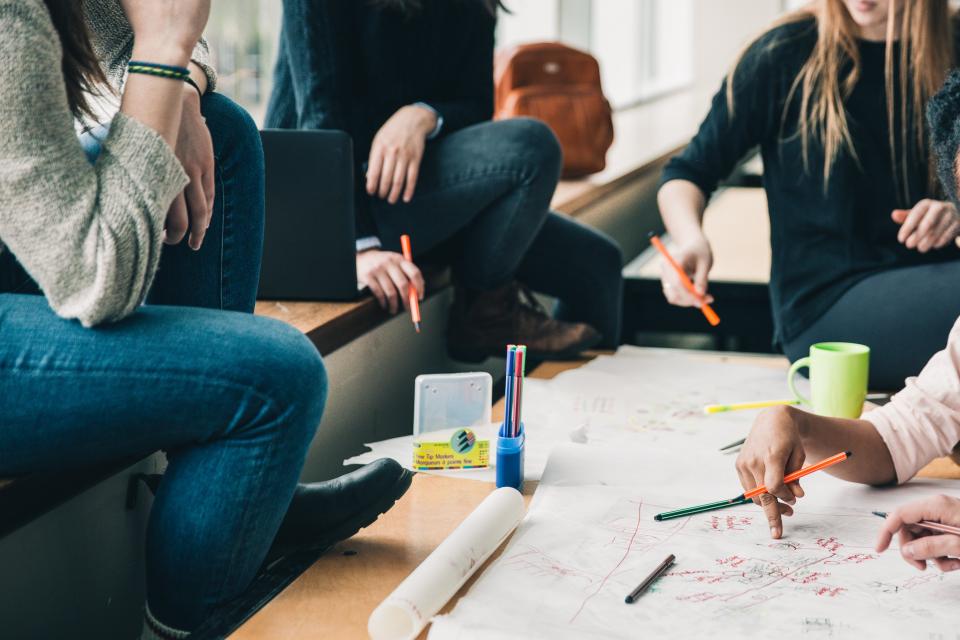 After a long day at school or college, the one thing you are dreaming about is doing your homework. Just kidding. 🙂 Homework is likely to be one of those things you don't like doing. Constant studying is a challenge even for the most diligent students. Though some students understand the benefits of homework and others don't, all of them ought to complete home tasks, and below you'll find the reasons why.
Benefits of Homework You Must Take into Consideration
Below, you'll find some benefits doing homework can bring to you. Read them to become more motivated to complete your assignments.
Benefit #1: The work will not be completed under pressure.
When you are completing tasks in the class, you still can have problems with becoming relaxed. This happens because you feel that you are limited on time and you don't have the possibility of postponing your tasks. You need some time to get used to this pressuring atmosphere. Also, you can't control other people in the class. Thus if anyone disturbs you and the teacher ignores this fact, you are helpless in fixing this situation.
When you are working on your assignment at home, you have better chances of loosening up. Even if you are limited with a certain deadline, no one will look at how you are coping with your task. This means that you can make breaks while working and no one decries you. For this reason many students prefer doing tasks at home instead of doing them in class. However, there are some students who don't feel pressure when they're in class. For such students, we have prepared other homework benefits which you'll see below.
Benefit #2: Your ability to memorize will improve.
Experienced teachers try to present information through many channels so that students memorize the material better. This means that when they reveal a certain topic, they elaborate on their speech with visual and sometimes audio material. That way, they will affect many senses at the same time and your brain will make more powerful associations of specific facts. Also, they can involve students in some activity so that they also interact with issues that are discussed. For example, a teacher can hold a quiz for students or something of this nature.
However, not all teachers conduct their lessons in this way. Many of them focus on presenting the main points of the topic verbally. Unfortunately, there isn't much opportunity to memorize everything heard in class. To memorize some information better, you should also reread it at home, or even better – reread and reproduce. In class, you don't have this opportunity.
Benefit #3: Researching and creative skills will be developed.
Among all homework benefits from our list, this one is a bit obvious, but we must mention it. If you read interviews or the biographies of renowned people, you will notice that their best ideas came to them when they were alone. This can be linked to the fact that people need to focus on some problem to solve it. When you are sitting in class, you hear the same information as other students. Though you perceive it in different ways, under such circumstances you have the ability to know those facts as other students, no more and no less. However, when you come home you can dig into the topic deeper and find out information that is interesting for you.
When you are assigned with an essay or a project or another task, you explore the topic at home. You are typically given enough time to investigate the issue and contemplate on your original interpretation of it. Information that is given in class can also be used for creating your ideas, but as a rule this information is not enough.
Benefit #4: You will become more aware of your abilities and talents.
This is one of the most important benefits of homework that will help you in the future. At school and college, you have a schedule that you are usually not able change. You must visit classes in a specific order. However, when you come home, you are free to do your homework tasks according to your personal preferences. With the flow of time, you will start to understand which types of assignments and in which disciplines you are predisposed to doing. This knowledge will help you to select a future profession. Also, it will be easier for you to define which skills you should evolve painstakingly.
When you are in class you need to pay equal attention to each discipline, but when you are studying at home you have the ability to focus on your favorite subjects and explore them more thoroughly. Also, when you are working at home you don't have a person near you who you can rely on and you make decisions on your own. This is a very important skill which will be useful in your adult life.
Benefit #5: You will evolve self-discipline and time-management skills.
While working in the classroom, you are supervised by your teacher. However, after coming homing, you are left to yourself – no one's watching you, at least when you are studying in high school or college. Only in rare cases do parents check their children's homework when they are older than twelve. So, you need to enhance your time-management skills to be able to submit all the tasks on time. Otherwise, you can easily fall behind in studying.
Self-organization abilities are something that you need throughout your entire life. For this reason, it's better to develop them now. If you want to become a more organized person, you should get used to creating to-do lists and limiting yourself with time. This means that you ought to give yourself specific periods of time for completing certain tasks. Also, you can establish the system of bonuses and sanctions for yourself.
In Case of a Homework Emergency, Read This Paragraph
We have already explained to you what the homework benefits are and how they are crucial for your self-development. However, we also would like to present 6 Techniques on How to Focus on Homework That Will Work. If you are feeling too tired after school or you are absolutely not in the mood for completing a specific task, you can ask WriteMyEssayOnline.com for help.
Our writers will help you to get a paper written for you. All of them have vast experience in academic writing. Thus they are able to create fascinating samples so that you can use them as a source of ideas. If you choose our service, you won't need to worry about the safety of payments. We offer you the opportunity to pay after the whole work is done. Also, you should know that our support team works 24/7. So, do not hesitate and apply to us as soon as you need help!