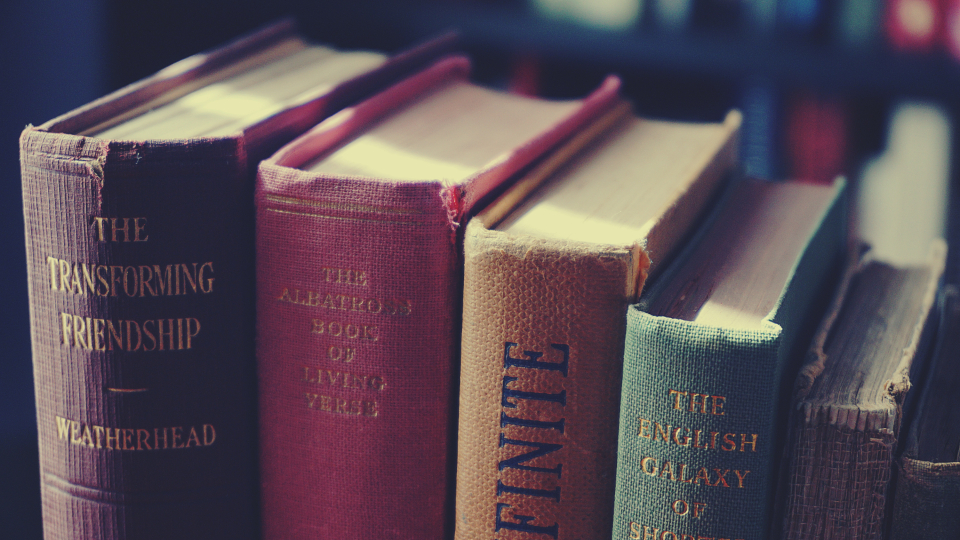 The word "dissertation" can scare any first-year college student. It seems that this academic assignment is very difficult to complete, and actually it is so. However, you should take into consideration that the complexity of the papers increases gradually each year. By the time you need to complete a dissertation, you will have vast experience in coping with academic assignments. Hence you won't need to be afraid of this type of work. In this article, we are going to answer such questions as "what is a dissertation," "why do you have to write a dissertation," and some others that students usually are interested in.

What Is a Dissertation?
On the whole, a dissertation is an academic work which is completed in pursuit of a specific academic degree. In this article, we discuss the dissertations that are written for getting a master's or PhD degree. However, sometimes this type of work is completed as a final bachelor's paper, but the requirements are different in this case (check out Necessary Requirements for Writing a Dissertation). Simply speaking, a dissertation consists of deep research on a certain topic, and should contain unique ideas and hypotheses. Here are some distinctive characteristics of this type of paper:
It is an extended paper. On average, it ranges from 100 to 200 pages, but there is also a high percentage of students who complete more than 200 pages. Don't be astonished with these frightful numbers. Take into consideration that those papers also contain visual information, such as graphs, pictures, and tables. The length also depends on the discipline. Typically, dissertations completed in social science and humanities are longer than those in technical disciplines.
It contains specific components. When you are writing an essay, you don't have to complete a bibliography, abstract, copyright notice page, or methodology. However, these items are needed when you are working on your dissertation. Also, you need to complete a chapter in which you discuss the literature on the chosen topic.
It should be defended. Most academic papers are checked by one teacher, but not dissertations. A special committee along with your supervisor will examine your work and listen to an oral defense. It's an oral report, and answers questions asked by the committee concerning your paper and the topic.
Why Do You Have to Write a Dissertation?
Actually, you don't have to write a dissertation. It's only your choice. If you are eager to bind your life with science, you should complete a dissertation and get a PhD. If it is not your goal, you can omit completing this kind of paper. Think thoroughly on what your career objectives are and which academic level you need to reach.
When do you have to write a dissertation if you decide that it's necessary for your future? After you have received a bachelor's degree, you can apply for a PhD. However, sometimes it happens that a person can't afford studying at the moment and has to take a break for a couple of years. You should also know that before you start writing a dissertation, you will be tested by the specific committee. The committee will decide whether you possess enough knowledge to work on such a challenging task.
Writing a dissertation is a laborious task, but the profit is worth it. So, what are the advantages of doing this type of scholarly work?
You will be a real professional in a certain sphere. When you are working on this paper, you will gain a lot of knowledge concerning a specific issue. As we already mentioned, this type of work is extended and needs thorough research.
You will find issues that you can investigate in the future. The more information related to the topic you know, the more questions you will have. Your dissertation can be a basis for your future research. It is impossible to inspect several issues properly in one scholarly work. For this reason, while working on one issue, you can and even should take notes on which directions to take.
You will get a PhD degree. It's an obvious advantage, but we still needed to mention it. Having a PhD will give you the ability to get better job positions, as well-educated people are valuable on the labor-market.
Thesis and Dissertation: The Difference
What is the difference between thesis and dissertation? In scholarly circles, this issue is still controversial. There's no singular standard on what to call a thesis and what to call a dissertation. Typically it's the same. The difference usually lies in the academic level that you are going to get. Thus you need to complete a thesis to get a bachelor's or master's degree, and you have to complete a dissertation if you would like to be designated a PhD.
The components of a thesis for a master's degree are usually the same as those for a PhD. A master's thesis also contains an abstract, a bibliography or references section, and a literature overview. However, papers for master's level can be a little shorter than for a PhD. Concerning the bachelor's thesis, it is quite different from PhD and master's works. Work for a bachelor's degree is shorter and usually doesn't contain a remarkable contribution to the field. Also, the procedure of defense of those theses is simplified.
So, answering your question on what is the difference between thesis and dissertation, we should say that the difference is in academic degrees and the length of papers as a sequence.
How Long Does It Take to Create a Dissertation?
Depending on the educational program, creating a dissertation can take from several months to a year, and in some cases, even 18 months. This time is enough for completing a dissertation if you start working on it at once. Many students think that they have enough time and begin to work only a month or two before the due date. This simply will not work in this case. If you are really willing to get a PhD, you should start writing as soon as your topic is approved. It's better to leave more time for polishing your paper than panicking because you're missing the deadline.
Getting a Helping Hand
Most students have experienced the situation where they felt too exhausted for studying. Sometimes you can make yourself do some task, but there are also days when neither stick nor carrot works. If this happens, please, contact us. What does our service actually do? We work as a "plan B" for students who are in a deadlock with their assignments.
On our website, you'll find competent tutors who are able to assist you with all kind of tasks, including all type of essays, research papers, theses, presentations, capstone projects, and others. We hire writers who have graduated from educational affiliations and have vast experience in completing academic papers. If you need more information about a particular expert, you can view his or her profile, where you will find information about the amount of completed orders and disciplines that the expert is working with.
When we are talking about an online service, safety is very important. WriteMyEssayOnline.com is a service which uses the PayPal payment system, which is reliable and well-known all over the world. For this reason, you need not worry about the payments. Read more about us on our website, and do not hesitate to place an order! Our service will take care of your problems!