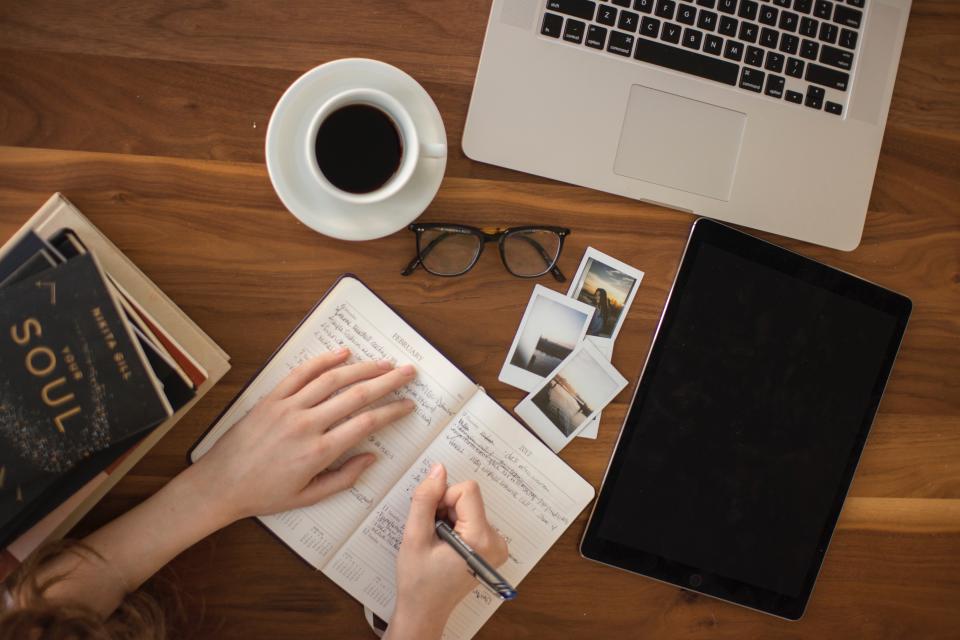 For narrative essay writing, it's essential to be a good storyteller. If you are good at storytelling, it will be easy for you to complete an incredible paper. However, even if you are not, you have the opportunity to become great with this guide. Before our guide on how to write a narrative essay, answer the question: are you a good storyteller?
You can find this out with the help of the short test that we've prepared for you. There are eight statements listed below. Define whether they are true or false about you.
Test
When you are telling a story, no one interrupts you.
You can easily define emotions of people that listen to you during your speech.
While you are telling a story, nobody is doing anything else, like writing messages or anything of this nature.
People often laugh at your jokes.
When you ask your friends whether they would like to hear a story from you, they always say "Yes."
People that are not your friends and family also listen to you with interest.
You usually know how to start a conversation with strangers.
After you finish telling your story, you are often asked some questions.
After deciding whether these statements are true or false, count the quantity of true answers and read the results of the test below.
0 – 2 true answers
You need to practice. Having poor skills in telling stories is not the worst thing that could happen to you. You need to learn how to hook your audience's attention and how to keep it to the last words. The guide that you'll see below is just what you need to improve your skills. Be quick to get acquainted with it!
3 – 5 true answers
Not bad! You can spring the interest and hold it for a while, perhaps even for a long time, but you can't drive the nail home. When you see that the audience is starting to getting bored, your mood is spoiled and you don't have the courage to finish your story with dignity. So, what is your main purpose? You should learn how to write a narrative essay so that it is engaging to the end. Just a little more practice and you'll manage!
6 – 8 true answers
You are awesome! Whether it's an innate gift or an acquired skill, this doesn't matter. You possess the ability to grab your audience's attention and hold it to the last word. This concerns oral speaking. Writing stories from your life that are interesting for other people can be a bit more challenging for you. Why? This is because you lose very important weapons in written speech – intonations, gestures and your charisma.
How to Write a Narrative Essay Step by Step
Step 1: Think about the main idea.
Typically, a narrative essay is more than just a story that you need to tell someone. It should present a specific idea. Your teacher will provide you with the topic and you'll need to decide which idea that relates to the topic you'd like to approach. Remember that your narration should be instructive.
Step 2: Write a list with possible stories.
After you decided which idea you are going to present, you should plunge into your memories. You need to remember situations that can illustrate your ideas. You should think about several experiences that meet the following criteria:
They should contain the conflict. This means that the narration is about a protagonist (it is likely to be you) who faced certain difficulties and tried to fight them. It is not important whether the hero succeeded. More important is the conclusion that he or she made due to these situations.
They should be real (or almost real). No one forces you to tell very personal things: however, you should at least have an idea of what you are talking about. Imagine that you've never played the piano and you are telling a story about your first playing. It will sound a bit awkward if you say things that reveal your lies. So, write about something that really happened to you or your friend. However, you can put a gloss on your story.
They should be appropriate for an educational affiliation. We hope you know what we mean. Don't write anything that you wouldn't tell your mom, even if the situation seems very funny to you.
After the list is finished, choose one situation that is your favorite. If you decide which story to tell – funny or sad – it's better to choose funny.
Step 3: Create several talking points.
Your aim now is to divide the whole story into several parts and write the most essential statements in each part. These statements should reflect the main events of the whole situation. It should look like this:
Part one: Ordinary Sunday morning
Morning jogging in the park.
Short description of the setting.
Sudden weather change.
Part two: Unexpected meeting
Strange man.
Forgotten umbrella.
Another way home.
This was an example on how your first draft with statements should ordinarily look. If you want, you can make sentences more extended.
Step 4: Work on each part.
It's time to start writing. You should work on each part separately. We've prepared a list with tips on how to write a narrative paper that you need to follow during writing:
Avoid empty talk. You should be laconic. Write about things that influence the storyline or mood of the audience. What this means is that you may write sentences that are not connected to the story itself if you would like to joke or make a remark about your feeling.
Keep the main idea in mind. While writing an essay, you should also develop the idea. Just make little conclusions after each part, and at the end, write the general conclusion that relates to the whole essay.
Be intriguing. Throughout the paper, make subtle hints to the ending of the story. Put questions that are unanswered so that the reader also thinks about them. Use phrases that show that further events are more interesting than current.
Keep the balance. Each part should be approximately of the same length. The body needs to be the biggest section that is divided into smaller parts.
Restrict the amount of characters. Some characters don't play any important role in the events that you are trying to describe. You don't need to mention such characters. If all characters are important but there are still many of them, you shouldn't tell names of all of them so that readers are not confused.
Add descriptions. Though it's a narrative essay, you still need to describe objects that were engaged in the situation. Write about what you've seen, heard, and smelled during your adventure.
Step 5: Revise your essay.
We have reached to the final step of our guide on how to write a narrative essay step by step. Revising a narrative essay is easier than revising an argumentative essay or any other type that needs usage of information from specific sources. You won't need to check if your information is accurate and up-to-date. And what will you need to check?
Spelling. This is the easiest part of editing. Your purpose is to check if all the words are spelled correctly. There are many programs which will be useful for you. However, you will need to double-check the words that you are in doubt of in the dictionary. Some words are spelled similarly and the program can't know exactly what you mean.
Grammar. You are likely to know your weak sides in grammar. First of all, you need to pay attention to them. What concerns typical students' mistakes, they are usually related to sequence of tenses, articles, word order, use of modal verbs, and others.
Word choice. While rereading your essay, make sure that you didn't use slang words. Also, don't use inappropriate language even if it is a quote.
That was our guide on how to write a narrative paper, and we hope it was really helpful for you. If you need to know more about any academic issues, look for information on certain topics on our blog.
How Else Can We Help?
If you like this post, check out What You Need for Writing a Narrative Essay. If you need an expert opinion concerning your essays, you can receive it on WritemyEssayOnline.com. We hire writers that are knowledgeable in English and in certain fields. Therefore, they have the ability to provide you with useful advice on writing. Aks us "write my essay cheap" any time and receive help from professionals!