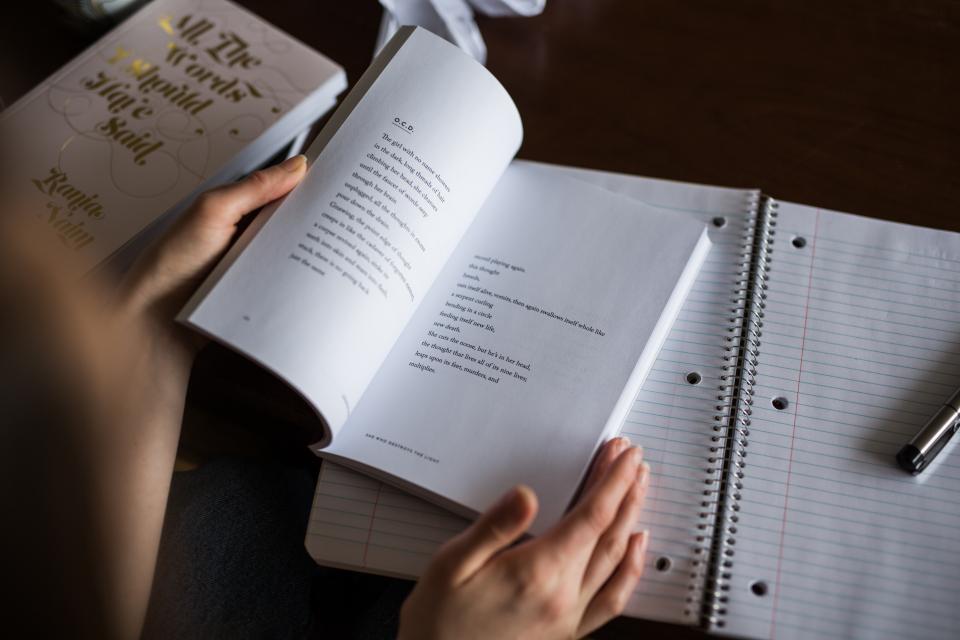 Let us ask you a question. If you miss your friends, would you chat with them via online messengers or speak on the phone? Most students would prefer to chat in written form. Communication via live chats helps to make a distance between interlocutors and helps to avoid awkward pauses. Therefore, students prefer using live chats.

Most tasks in educational affiliations you also need to complete in written form. For this reason, students don't have enough speaking practice. Many of them feel baffled when they are assigned with a speech. So, we have completed an article on how to write a speech hoping that it'll ease your life. Be quick to read it!
When Do You Need to Write a Speech?
As we already mentioned, while studying, you write more than speak. However, sometimes you need to create a speech, and here are those cases:
When you graduate. Everyone knows that some graduating students need to prepare a speech in which they tell other students about their impressions of this day and expectations about the future. Typically, A-level students complete a speech of this kind.
When you enter another educational affiliation. After school graduation, students often enter colleges. As a rule, when you enter a college or university, you need to complete an essay. However, some educational institutions require also a speech that you record on the video. Usually this requirement is connected to the specificities of a future profession — for example, a TV journalist.
When you take part in an extracurricular activity. Some extracurricular activities require eloquence. Therefore, you are usually asked to demonstrate your ability of creating speeches.
When you defend your project in oral form. While studying, you are assigned with various projects in various subjects. Sometimes the text that you complete is too long and you can't explain the topic to the class by reading the text. Therefore, you need to complete a speech in which you'll briefly give an overview of the issue.
The list of cases that we have presented above is not full: however, now you understand the importance of writing speeches. That's why we can move straight to the section on how to write speech.
5 Useful Tips on How to Write a Speech
Define your purpose. Would you like to look smart, weird, strict, or somehow else? You should decide before you write a speech. Knowing your final destination will help you to write a speech according to your purpose.
Write in parts. First, complete the introduction. Read it aloud several times, revise and then move further. Afterward, you should create a speech body. "How to write a speech body?" you wonder. You should decide which main idea you would like to approach and find supportive arguments for it. One argument — one paragraph. Revise the body paragraph by paragraph. Don't try to edit it all at once.
Read your text aloud while writing. This advice is useful not only when you are writing a speech. However, it's crucial to follow this recommendation especially when you are working on a speech. Such reading will provide you with the opportunity to find mistakes or inconsistencies faster because you'll perceive information by eyes and by ears simultaneously.
Create your peculiarity. Every good orator has a specific characteristic that makes him or her unique. One can switch topics very quickly, another one can be sarcastic or anything of this nature. We are sure that you also have a specific characteristic. Don't be afraid to use it.
Be sincere. All people like to listen to a person who speaks sincerely. Don't try to look better than you are. Don't write about things that you don't believe in. Also, exclude obvious phrases that everybody knows. Show your original ideas even if they can seem mad to someone.
We hope our tips on how to write speech will help you to complete a brilliant speech. However, writing is only half the way. Therefore, we would like to provide you with tips on how you should perform.
Essential Recommendations on Delivering a Speech
Don't get stuck at the details. If you forget a smart word that you have learned especially for speech, just substitute it or explain its meaning and move further. Or, if you are asked a question that you can't answer, don't be afraid to say that you don't possess accurate data to answer this question. And give your opinion.
Think about ways of entertaining the audience. If information that you are going to approach is difficult to perceive, you should think about the ways to entertain the audience. The human brain can't perceive difficult information all the time. Therefore, you should provide the audience with the ability to have rest for a while. You can devise jokes or stories or anything of this nature.
Interact with the audience. People tend to get distracted all the time. Therefore, you should make effort to keep the audience's attention. You can ask them a question, and make special gestures to regain attention. Also, you can support your speech with illustrative material if it is appropriate.
Asking for Help
Do you still have questions on how to write a speech? Then ask us in comments or contact us directly. Our service – WriteMyEssayOnline.com – will be glad to assist you. If you need to complete an important speech or any other kind of paper, we can help you to cope with your task. Check out How to Prepare a Speech – Rhetoric Lessons. Also, we hire experienced writers that possess impeccable literacy. Therefore, you can apply to them even with the most difficult tasks. They will help you to find original ideas and approach them in the most interesting way. Our service is available 24/7, so do not hesitate! Make the request, "do an essay for me" right away and you will find out all the benefits of our service!