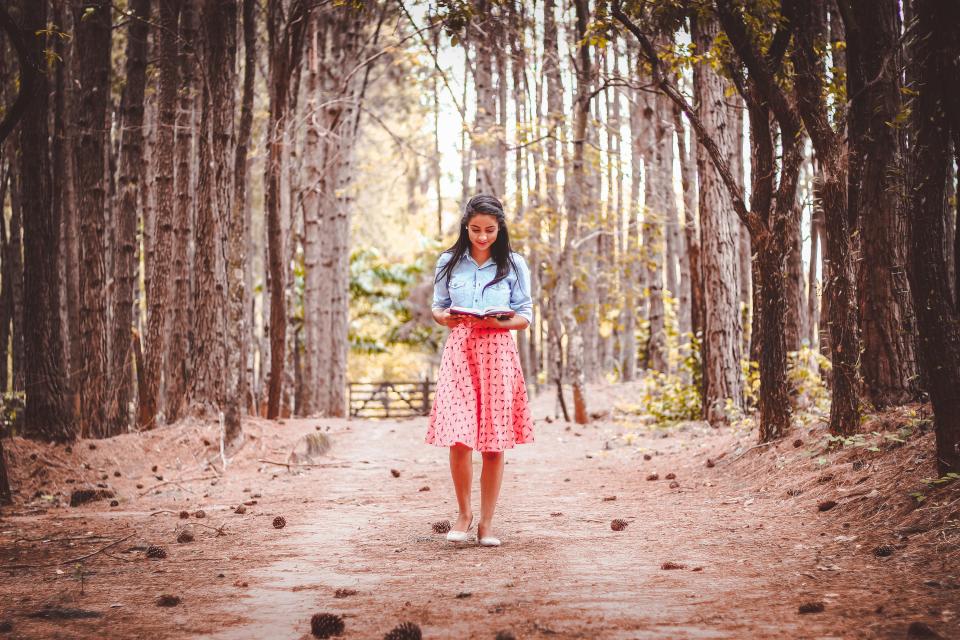 English essay writing is not as boring as it may seem. You need to express you opinion, analyze the information, and invent something new. Even an uninteresting topic may become an interesting one if only you give it a chance. We are not going to hold forth only on the advantages of writing works. Let's get down to business.

Q: How to do English essay writing?
Define the type of the essay. This is a very important item. You can't move further until you manage with this one. The main types are: expository, narrative, argumentative, definition, and cause and effect.
Choose the topic. You may look for interesting topics or invent your own. Take something that you are fond of.
Look for the information. The thoroughness of your research depends on the type of the essay.
State your main idea. You should have one main idea and prove it.
Find facts, examples and evidence. They should support your thesis.
Proofread your text. First do it yourself, then ask someone that is qualified to help if you know such a person.
Q: How to improve English essay writing?
Develop yourself. It sounds obvious but it works. When you are a person with broad views, you can explore the problem from different points. In this case, you have better chances to affect someone's mind and cause cognitive dissonance.
Read more classical books of English writers. It helps to fill up your vocabulary. Take a notebook and write down quotations and interesting word expressions. You may think it is useless, as there are plenty of publications with collected quotes. But if you do it by yourself, you'd better remember them and you'll have only the favorite ones.
Pay attention to grammar. If it is boring for you to learn rules, find another way. Read literature that excites you. This helps you to develop linguistic intuition. One more way is to listen to the news. As a rule, a news reader's speech is extremely clear and grammatically correct.
Q: What tense should English essays be written in?
As a rule, essays should be written in present tense. You may use past or future if your text demands that usage. Let us briefly remind you of the main rules for using tenses.
Present tense
Simple
General statement
Indefinite actions or habits
Your statements
Well-known facts
Describing some literary work
Tips: For narrative essays, use present tense when you tell the story from the past and would like to emphasize that you remember it like it was yesterday.
Continuous
Current and temporary actions
Perfect
Action from the past that has not finished yet
When the result of action is more important than the time
Past tense
Events in the past (biographical data or evolution of some idea or theory)
Future tense
Simple
Future event that will happen on the identified period of time
Future prediction
Continuous
Progressive action in the future
Perfect
To express that the action will be complete by a certain time in the future
Almost all types of essays use present tenses more often than past or future. But there is one type of essay that has slightly different rules – a narrative essay. The purpose of a narrative essay to tell a story. Because of this, you can use different tenses for narrative essays, but be careful. Try to avoid confusing the reader.
Q: What should an English essay conclusion include?
After you write the introduction and the main body, you move to the ending. You will be a happy person if you manage to write the conclusion in the same breath. But usually, you need to reread your text (at least briefly) and ask yourself, "What is it written for?" Try to answer this question using the following recommendations.
Main principals
Repeat your main idea. If your text is consistent, there are little chances that readers forget or lose the main statement. But sometimes an essay can be up to 15 pages and be filled with and enormous amount of information. Therefore, you need to emphasize the leading thesis.
Briefly show the connection between your ideas. While writing an essay, you try to reveal each point. Don't just repeat them in course. Show the audience how these things are related to each other. For example, your task may be to write an essay about "Hamlet." Let us assume that you devoted one paragraph to love relationships in the play and another one to the theme of "death." In the end, you ought to demonstrate how "love" and "death" influences each other.
Involve your readers. Make them think about their own lives in the context of your essay. For example, you have to write an essay about animal tests. Ask the reader if he or she would like their lovely cat or dog to be injured so they can use their shower gel.
Tips
Avoid clichés. When you come to a conclusion, it is obvious not only for you. That's why you shouldn't use "to sum up," "to make a conclusion," etc.
Be confident. Put yourself in the reader's place. How can you trust a man who doesn't trust himself? Don't write "it is just a little part of…" or "you may find more interesting information…" and so on.
Writing Help
We gave you general recommendations about English essay writing. Now it is time for your move. If during the process you understand that there's a need for additional help, you can get it on our online resource – WriteMyEssayOnline.com. Your paper will be written personally for you, by the specified deadline. We offer 100% confidentiality and security. You'll have the ability to choose a writer to accomplish your task. You can also control the process of writing at any point. Try the experience right now. Service is available 24/7!