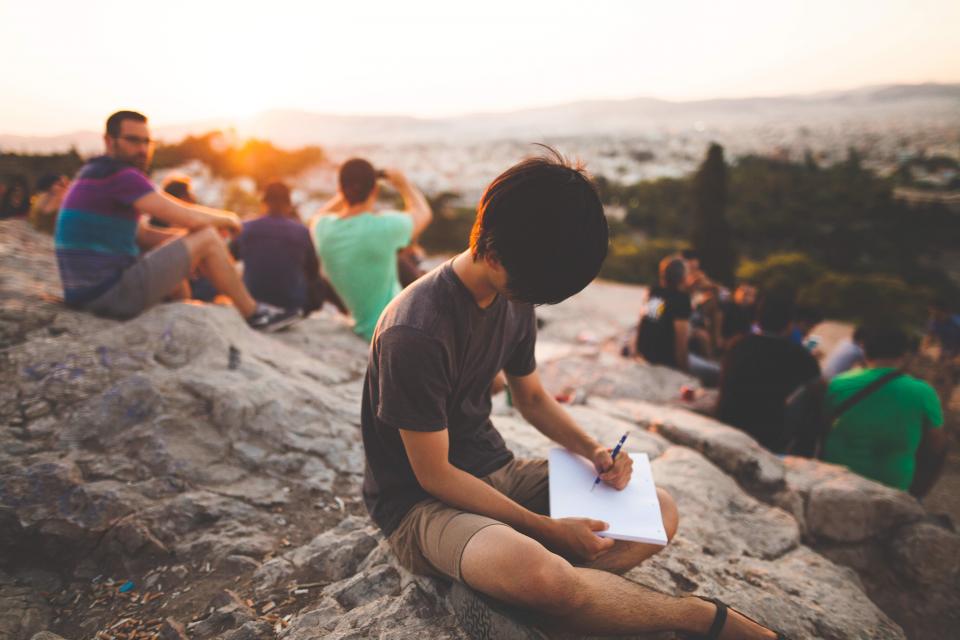 Writing an essay can be wearying for any high school student. The most difficult thing is to begin. Before you start getting mad, complete the first step: decide what you will write about. After that, take some time to digest the information. Of course, this concerns the cases where you are not in a hurry. Teachers count essays as a complex check of knowledge. That is why they give such tasks not only as homework. Whether you already have an assignment or you are just preparing for future tests start right now. If you can't choose a topic, we'll try to at least inspire you. Below, you'll see essay topics for high school. The list is divided into several parts according to the theme of an essay.
It's All about Sports
Is there an acute need for drug tests at school? Do you think it should be introduced only for athlete on school teams?
Is it reasonable to provide school athletes with payments? If so, should they be paid only for schools games or also for training?
Do you think that the achievements in sports should influence the grades of students? What other kinds of activities should be a motive to upgrade grade point averages?
Would it be wise to create inter-sexual football teams at school? Should it be the identical selection criteria for boys and girls?
What would happen with the quality of school football playing if the unified rules for coaching were established?
You, You and Again You
Tell about a time you felt miserable. What kind of struggle did you go through? Did that situation change your personality?
What was the most problematic decision you ever made? Do you think it was the right decision?
Describe the ideal person. What characteristics do you already have and what would you change in yourself?
Tell about the most incredible experience you ever had. What were your feelings? Do you think if that occasion repeated you would feel the same?
A piece of advice
When you write about yourself, you don't need to tell the absolute truth. Teachers check your ability of thinking, your imagination, and voice. Choosing essay topics for high school that concerns your experience and personality will help you to express yourself as a writer.
Justify or Punish
Do you support commercial advertising in educational institutions? If so, what kind of corporations should be allowed to place advertisements in school?
People who drive while speaking on their phones must be punished. Is this fair in your opinion? If so, what sort of the punishment do they deserve?
Is it time for music fans to pay for streaming music services and music downloading services? Should governments regulate free downloading? Also, comment on the 'music situation' of people with low incomes.
What do you think about sports-betting? Try to answer as the representative of government.
What Else Can We Do for You?
These essay topics for high school are only templates. You can aslo check out The Most Useful Essay Topics on Racism for Students. Of course, you are allowed to change or combine them somehow. And if you feel that it is too hard for you now, you may use our online resource WritemyEssayOnline.com. We guarantee 100% confidentiality and security for you. In a few clicks, you can rid yourself of torment. You can choose a writer yourself and even chat with him or her. If there are some special features you must adhere to for the task, you can explain them to the writer. Also, you can use our free preview of your order and clarify corrections. Be decisive! We are available 24/7!