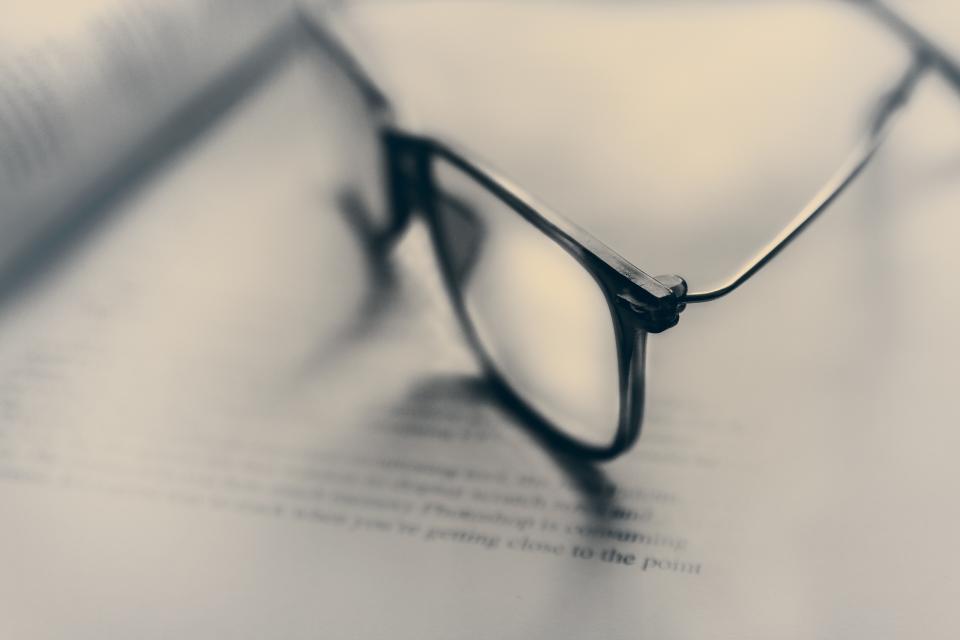 For some of us, writing an annotated bibliography is a boring necessity. And for someone else, it is a lifeline for research. The need to write an annotated bibliography motivates you to look for the appropriate information more thoroughly. You save yourself from the risk of using non-authoritative sources as you must comment on it after that. So, we'd like to answer the most popular questions about annotated bibliographies for you to manage writing it brilliantly.
Q: How to write annotated bibliography?
Read a lot. Once you decide to write an annotated bibliography, you should become a bookworm. Read everything that may be related to your topic, starting from analogical researches and finishing with newspaper articles. You never know where interesting information can appear.
Do not rely on your memory. You may consider that after you cope with your work, you'll find all the material you used for it and then write an annotated bibliography. This is a huge mistake! You will definitely miss something. Take a special notebook for your work and write down the following information:
The day you came across this source (or particularly this piece of information).
The author, name of the work, and the page(s).
The website, section and heading.
What thoughts did it provoke?
What did it help to realize?
Do not complete it beforehand. It's true that you need to make notes about sources while preparing your research. But do not finish it before you are ready with your work. Your views on some sources may change. That's why you should save your time.
Q: What should annotated bibliography consist of?
You should put the list of sources that you used to accomplish your research, and a short annotation that includes:
Summary of the book. This includes the topic of one's book, the main problems and the arguments.
Your view of one's work. Mention the advantages and disadvantages of it, the objectiveness of the author, the reliability of the data, etc.
Usefulness for your work. You can write about the purpose of using this source. Explain how this work helped you to complete your own research.
Tips: Your annotation may consist of all these three points. However, you can reveal only one in an annotated bibliography. The more work you are going to create, the more information you should give about the resources.
The length of an annotated bibliography depends on the length of the resource and its value for your own work. But approximately, it should contain 150 words.
Q: What is annotated bibliography used for?
Annotated bibliographies are usually written for research works. They help you to investigate the topic thoroughly and make your conclusions about sources. As for others, one of the criteria for their evaluation of your research is the authority of the sources you used. And an annotated bibliography helps the reader to form a more objective opinion about your work. For example, you use some article from the tabloids, and you totally criticize it in your annotation. However, imagine that if you have only a works cited page, your audience would misunderstand your intentions.
Q: Does annotated bibliography need title page?
The most popular format styles (MLA, APA, CBE) require title pages. You shouldn't create it only if your instructor said so. The cover page should consist of:
your name
your institution
instructor's name
the title of your research
date
Q: Does annotated bibliography have a running head?
Yes, it does. Write "Annotated bibliography for…(the subject of the research)." Remember that your running head shouldn't be too long. That's why you should try to express your subject in a couple of words.
Q: Is annotated bibliography alphabetized?
Yes, it is. You need to put the sources in alphabetical order. Start with the last name of the author. If you are writing a dissertation or other huge work and have an enormous amount of sources, you are allowed to divide them into parts by categories. Of course, it is permitted, if your instructor agrees.
Q: Does annotated bibliography have a reference page?
Yes, it does. After the list with annotations, you need to have a reference page. In fact, you should copy the annotated bibliography, but without annotations and put the information about the type of the resource. It can be an article from a website, a newspaper, or a book.
Q: Is annotated bibliography double spaced?
According to APA and MLA style formats, it should be double-spaced. Ask your instructor to clarify this question unless he or she has assigned you to use one of the mentioned formats.
Q: Is an annotated bibliography the same as a works cited page?
They are different. A works cited page consist only the list of sources you have used for your work. And as for an annotated biography, it contains the list of sources and their description.
Q: Is an annotated bibliography the same as an abstract?
Abstracts contain a short description and summary of your writing work. An annotated bibliography contains the description and evaluation of every source that was used for creating the work.
Asking for Help
If you feel that writing an annotated bibliography is too much for you now, maybe you need to ask for help. Our online resource – WriteMyEssayOnline.com – provides such an opportunity if you ask us 'write an essay for me'. Look for the best writer for you, make an order, and be ready for prompt help. All you need to do is to clarify the assignment to the writer via live chat, add necessary materials, and then wait for a specified period of time. If the writer you have chosen doesn't come on your terms at once (with the deadline or some details of a task), you can choose another one. You don't need to pay in advance the whole sum. We offer the ability to make payments in parts. Visit our site for inspiration now! We are available 24/7!