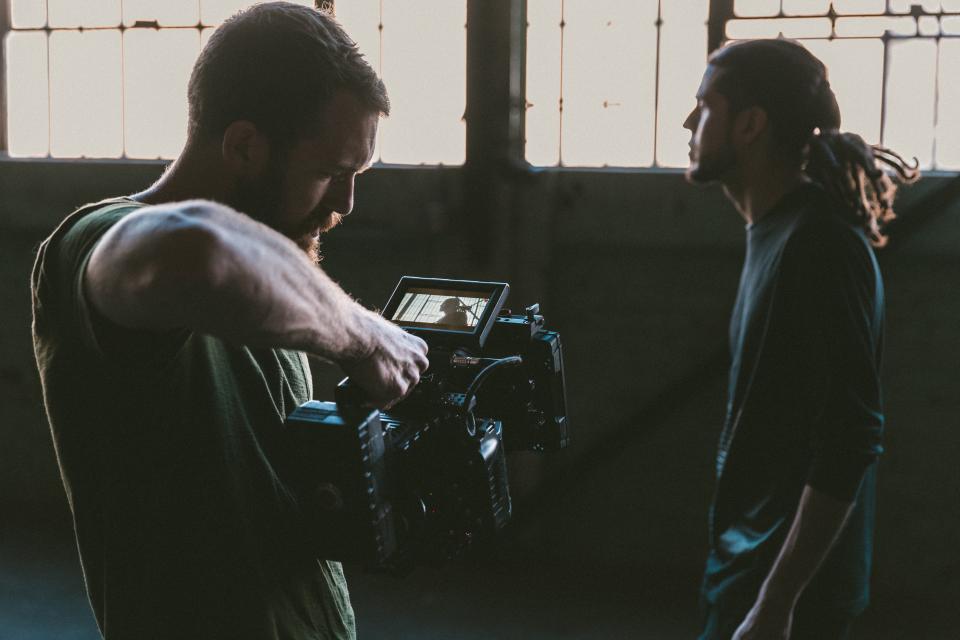 Studying at college is boring from time to time. While studying, you have to complete a lot of assignments that are not always interesting for you. Among all types of assignments, one of the most engaging is writing a movie review essay. Everyone likes watching movies, and this factor immensely facilitates the task. In this article, we would like to provide you with information on how to write a movie review. Follow our instructions and you'll succeed with your essay quickly!
Before You Start
The first step to writing an essay is deciding which film you are going to discuss. You can select any film that you like or dislike — however, we recommend you to use the following criteria while choosing a movie:
The movie should be well-known. We recommend that you choose a movie that is familiar to everyone, including teachers and classmates. That way, they will listen to your essay or read it with more interest.
It should be relatively new. If you select a film that was released three or more years ago, it will be difficult to present new ideas about the film. Your review won't be interesting if it is not unique. Therefore, you should select a movie that has just been released.
It shouldn't contain inappropriate topics. You shouldn't complete a review on a film that presents topics that are inappropriate to discuss with your teacher.
7 Tips on How to Write a Movie Review Essay
1. Don't write the notes during the first viewing. While watching the movie the first time, you should be attached to the screen from the very first minute till the very last. If you distract yourself with writing notes, you can miss several scenes. And if you click "pause" all the time, your impression from the film will be quite different because you'll interrupt the emotional state that captures you while you are watching the movie.
2. Complete the first draft right after the first viewing. We know that it's impossible to memorize all the details after the first viewing. However, it's not the task at the moment. Your first draft should contain general information about your impression. You should write about your personal feelings about the movie as if you were telling them to your friend. You should definitely follow this advice on how to write a movie review. The first impression is inimitable. If you watch the film two times and then write an essay, it will be quite different.
3. Focus on main scenes. Typically, review essays shouldn't be long. Therefore, you need to concentrate on main scenes instead of analyzing everything in detail. Make sure that you mention the following types of scenes :
The scene where the main conflict appears and the protagonist's first reaction to it
The scene where the protagonist makes effort to fight the conflict
The highlight
The scene that represents the changes of the protagonist who faced the conflict
4. Don't write about details that are not important. In most articles on how to write a movie review essay you will find checklists that contain diverse details, such as costumes, visual effects, music and others. You shouldn't write about these points just because it is written in a checklist. It is better not to mention these items at all than to say nothing specific and interesting about them. If costumes were just good and they didn't make a special impression on you, you should omit them.
5. Be honest with yourself and with the reader. Imagine that you have just seen a movie that had been highly appreciated by critics and other viewers, and you didn't like it. We recommend that you don't lie to yourself and to readers. Even if everyone likes the movie and you don't, you shouldn't be confused on whether to write about your true feelings. Perhaps there are people with the same opinion as you. And it's not even important what your opinion is. More important is how you present it and which arguments you use.
6. Show both strong and weak sides of the movie. You will appear more objective if you show strong and weak sides of the film, and not only the one side. Such approach will help the reader to evaluate the reliability of your review. If you can't find advantages or disadvantages, you should mention it and explain the possible reason. For example, if you are fascinated with the movie, you can omit some little disadvantages because they didn't spoil the whole picture.
7. Keep your essay balanced. Don't focus on one specific aspect. Try to present all the aspects equally. This means that you shouldn't write three pages about actors' playing and only one paragraph about the plot. Of course, you can focus on things that you count as more important but also try to keep proportionate.
How to Choose the Movie Review Format?
Nowadays, people often create their movie reviews in video form. This helps to show specific scenes from the film that can support your statements. However, this form of the movie review doesn't satisfy all teachers. Some of them insist that you complete a movie review in the form of an essay.
Typically, teachers provide you with information about the movie review format. It can be MLA, APA, Chicago or other formats. Visit official websites of the associations that established certain formats to find detailed requirements for the formats.
What Else Can We Do for You?
If after getting acquainted with our tips on how to write a movie review essay and How to Write a Film Review to Make a Good Impression, you still have questions, apply to our service — WriteMyEssayOnline.com. Our experienced writers will help you to cope with your review or any other assignment. All of them are brilliant at writing essays, and they are able to complete any paper for you.
The only thing you should do is to explain your requirements. All the rest we'll do for you. Our service is absolutely safe. Payments are distributed by an independent payment system — PayPal. Also, we won't share your personal information. If you need someone to write essays for money, be quick to contact us!